Enable Edit Mode
Click the edit button circle that appears in the bottom left corner of your browser screen when you are logged in and viewing your portfolio.

Click 'Settings' in the left sidebar, then 'Store'
Then click the 'Orders' tab at the top.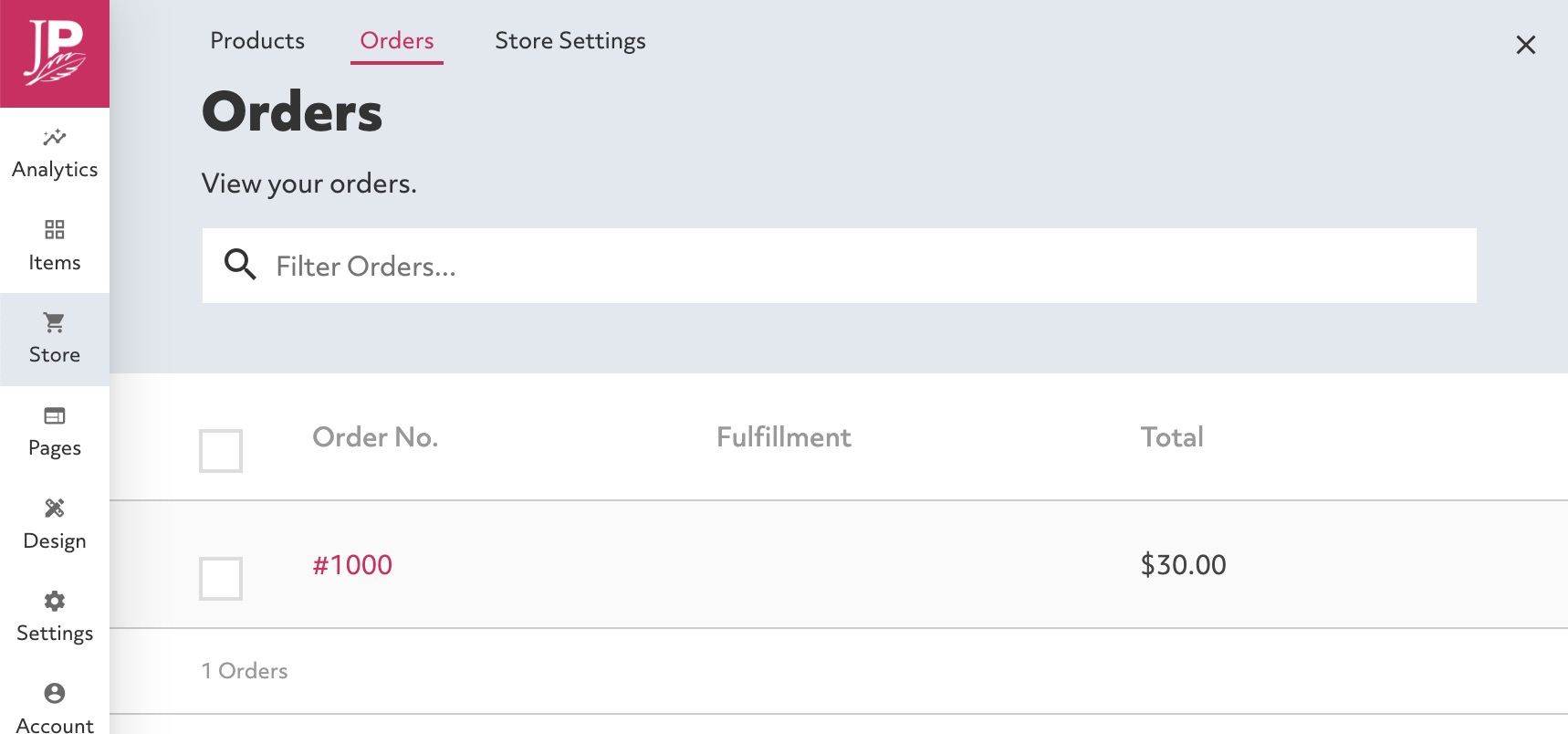 Click on the order number to view an order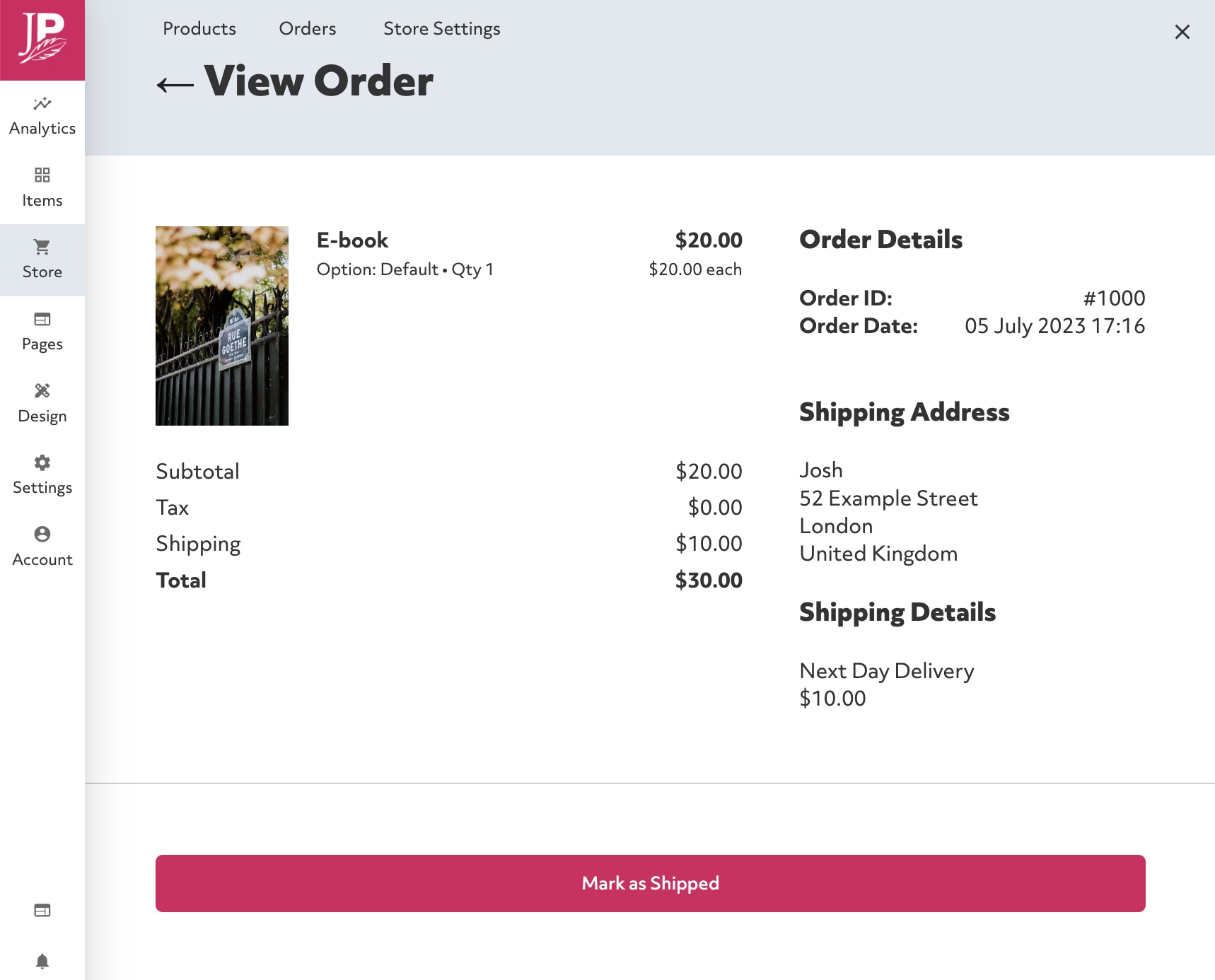 Optional: Fulfill your order
If your order requires shipping, then when you have shipped it you can click "Fufill Order" at the bottom of the order pane.
Fill in a tracking URL or ID if you have them and then click "Fufill Order"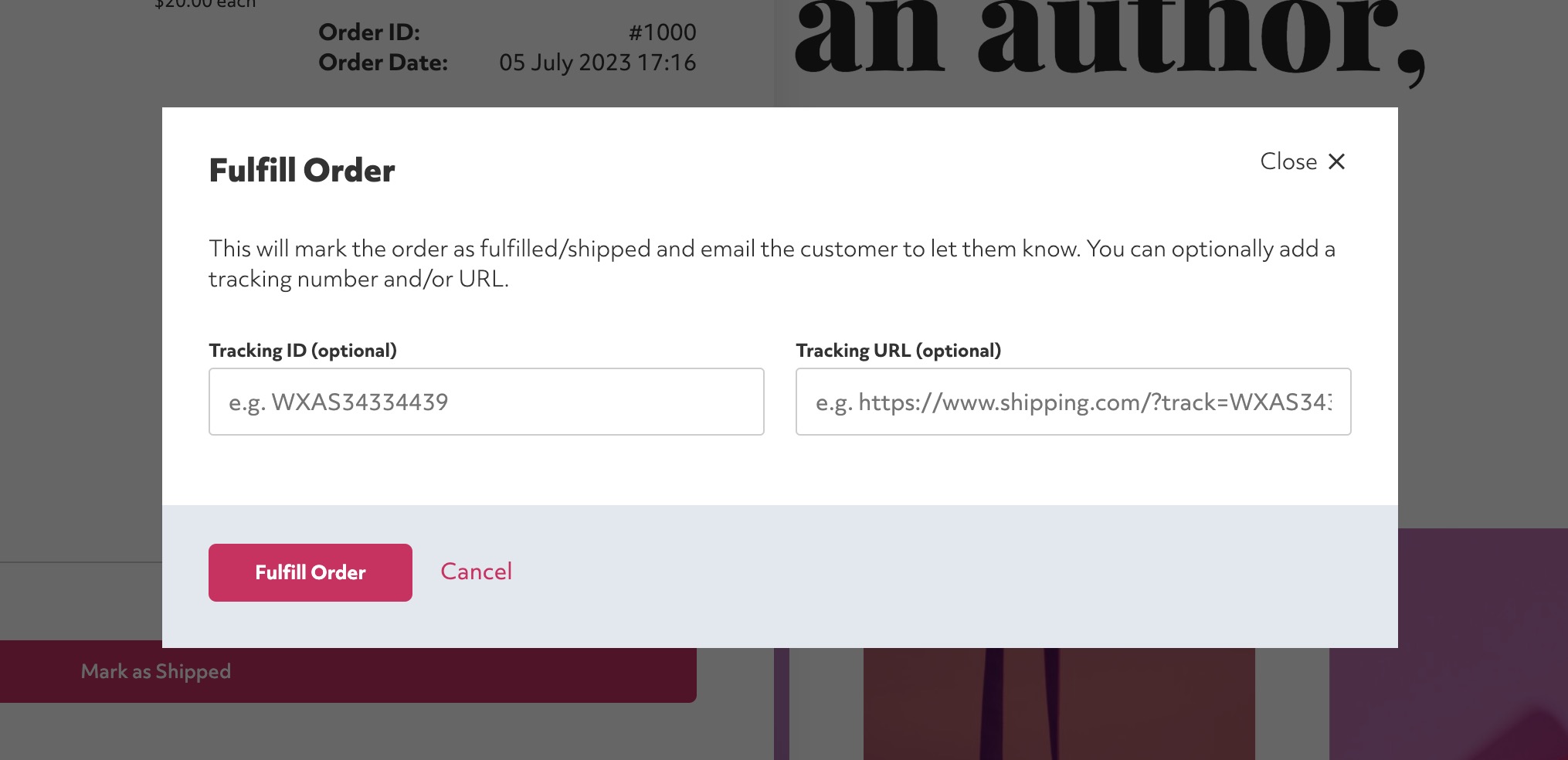 Still need help?