You can add your products at any stage but customers won't be able to checkout on your store until you have connected a Stripe account.
Setting up your Stripe account is very easy. Simply go to "Settings" -> "Store" in the sidebar of your site and click the "Connect to Stripe" button when you are ready: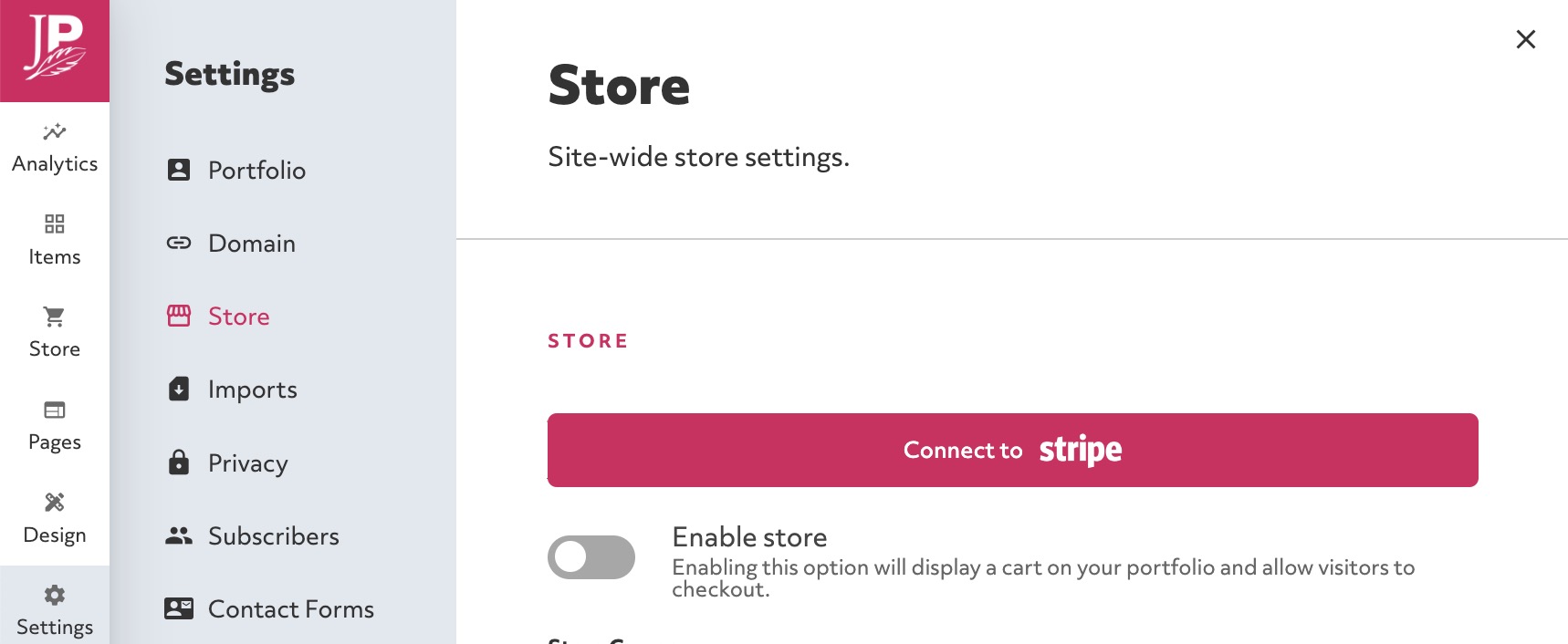 This will take you through a process of creating an account with Stripe. They will need to know your email address, address, business details, and bank account details. This is so they can verify your identity and process payments for you, as well as payout to your bank account.
Read more about fees involved with selling on Journo Portfolio here:
Still need help?