If you are selling physical products that need to be shipped to your customers than of course you are likely to need to setup shipping rates.
Shipping rates are controlled by "Shipping Zones". Each country/state/region assigned to a shipping zone has the same shipping rates availables. For example, if you wanted to charge one set of shipping rates for US states in that are in contiguous United States and a differnt set of rates for Alaska and Hawaii then you would create two separate zones.
Adding a shipping zone
One thing to bear in mind is that if you are selling a shippable product, only customs who are located in a region in one of your shipping zones will be able to checkout. If you do not assign a country to a zone then it is assumed you do not ship to that country.
Enable Edit Mode
Click the edit button circle that appears in the bottom left corner of your browser screen when you are logged in and viewing your portfolio.

Click 'Settings' in the left sidebar, then 'Store'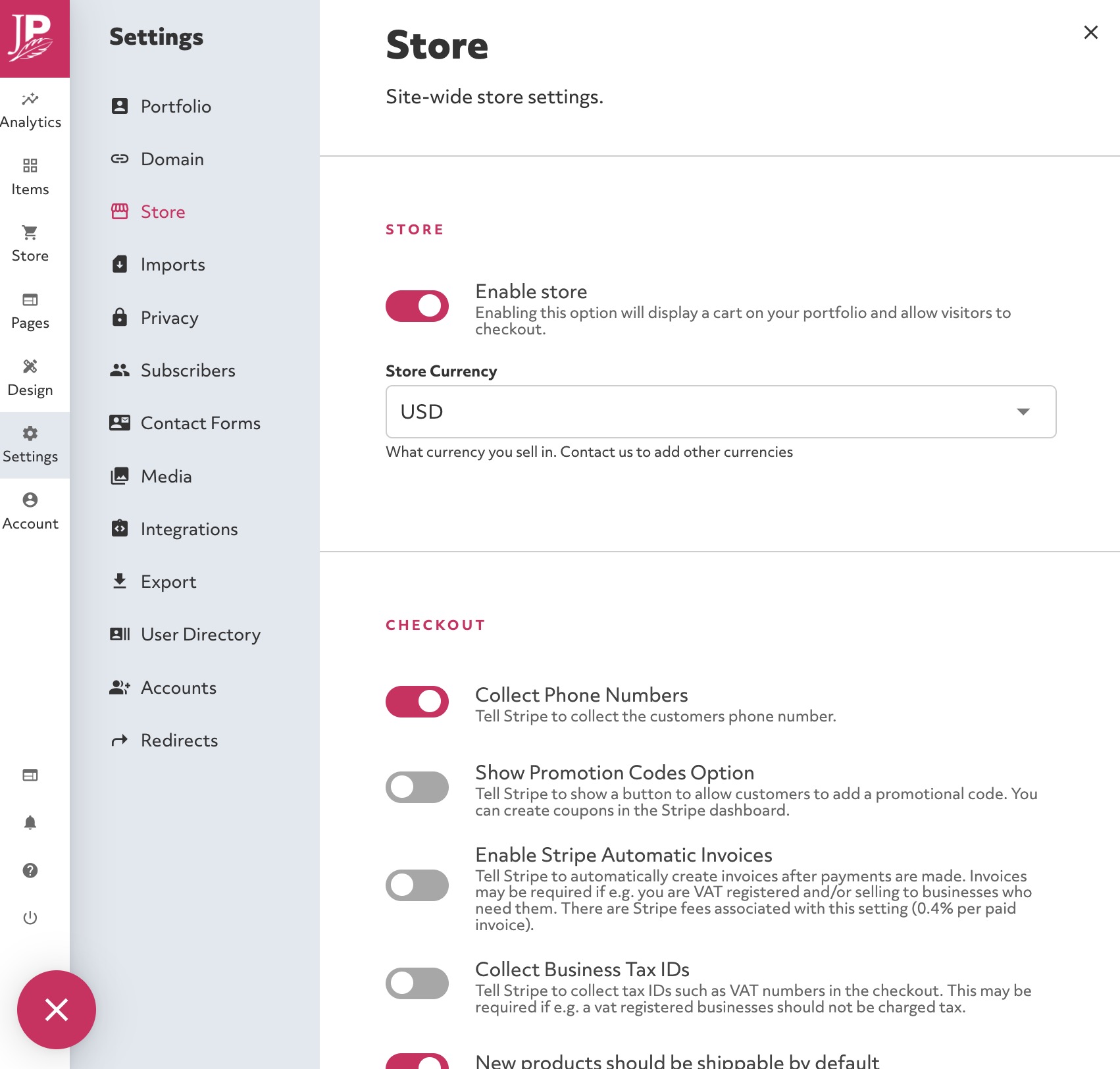 Click 'Add new zone'

Click 'Select the regions to be in your new zone'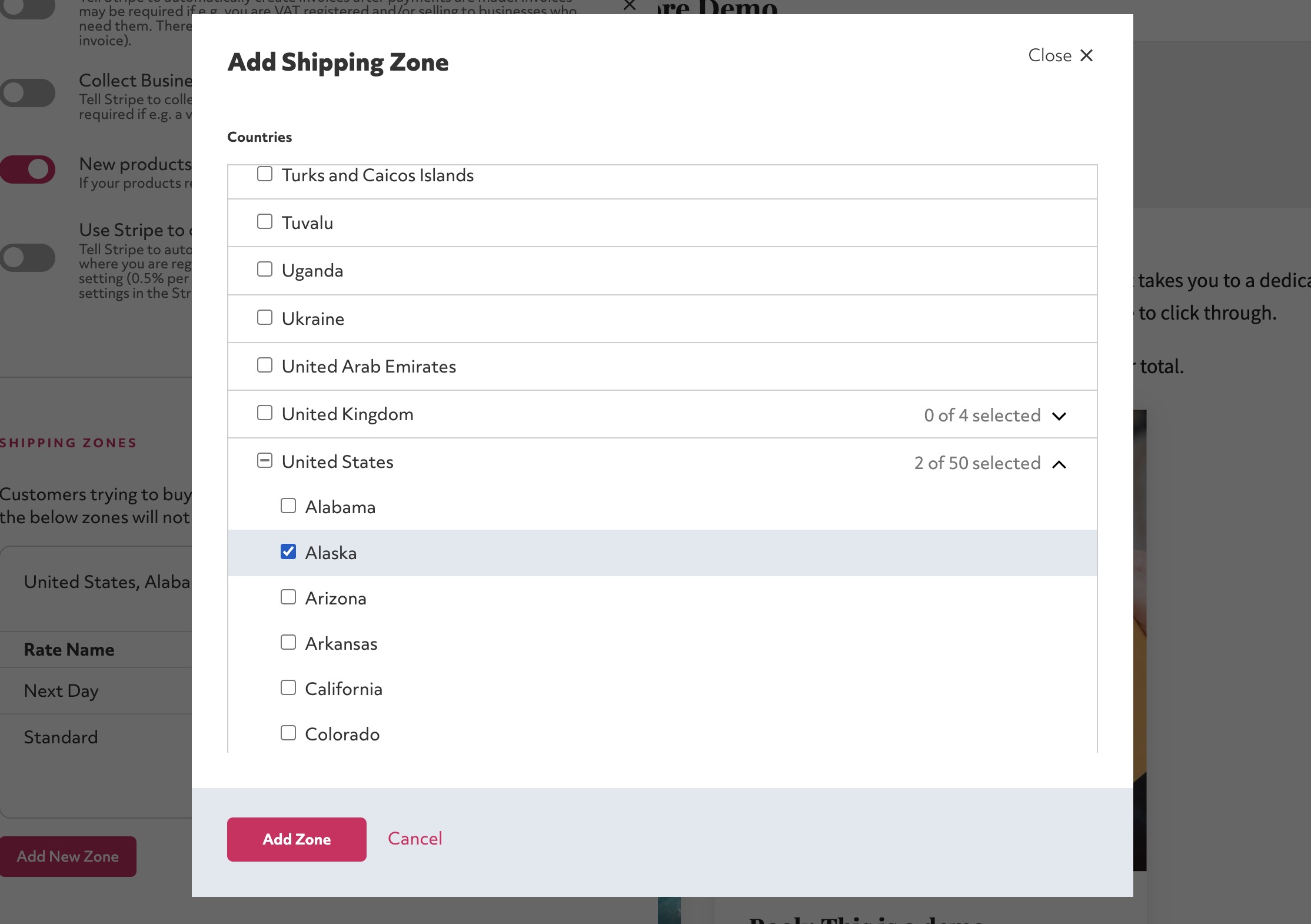 Then click "Add Zone" to save it.
Adding a shipping rate to a zone
Each zone can have multiple shipping rates. Each rate will appear into the checkout as an option. For example you might have next day delivery and standard delivery options, and a free delivery option if you spend more than a certain amount.
Click "Add rate" at the bottom of your shipping zone to start adding a new rate:

In the popup you can fill in the details for the shipping rate. Enter a name such as "Next day delivery" and a price.
You can optionally add a delivery window. This will display a delivery estimate in the checkout, for example it might say "3-5 working days".
You can also restrict the rate to only apply to certain orders based on the price. For example, to create a "Free shipping on orders over $100" you would set the price to be $0 and then set the minimum price condition of $100.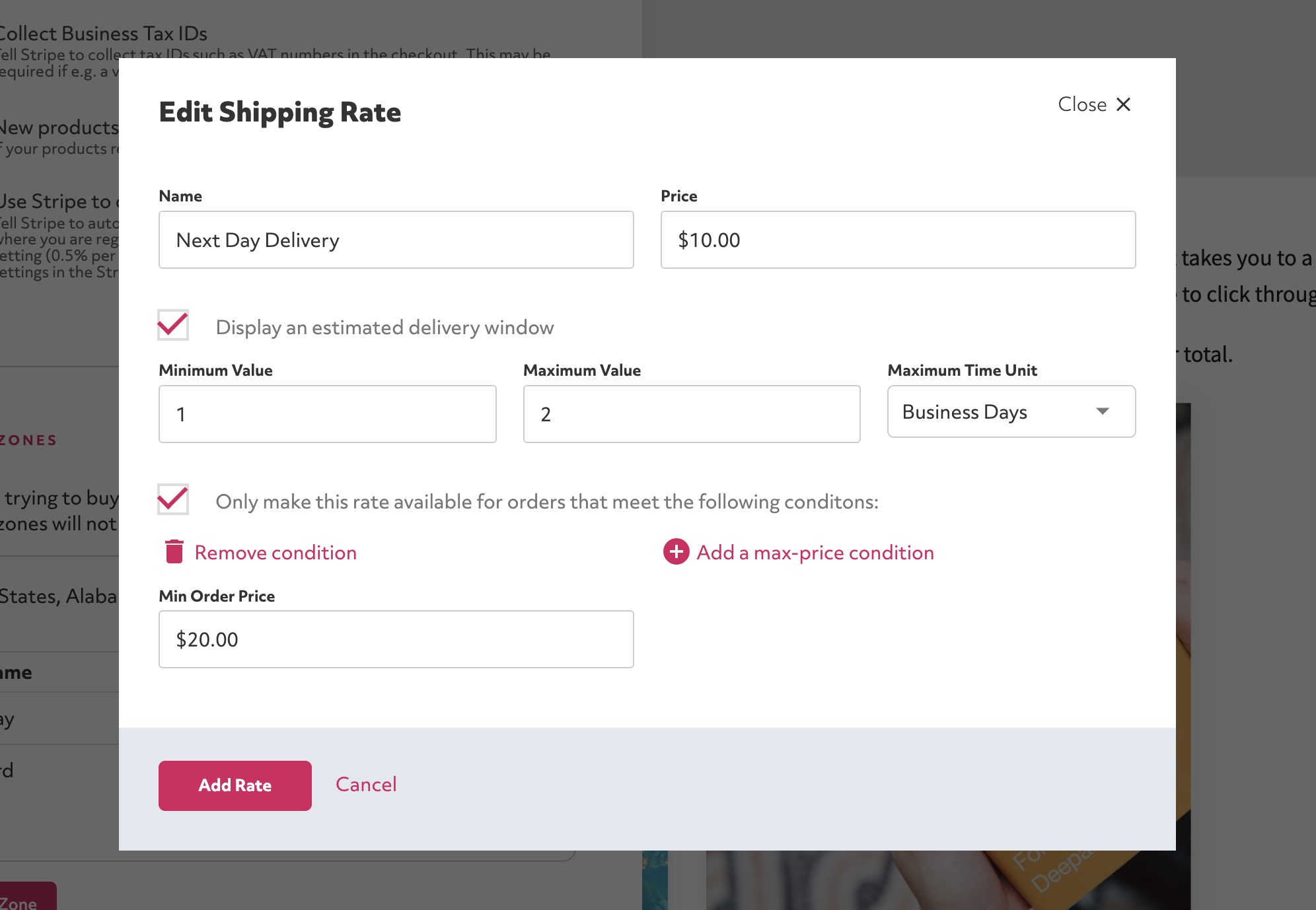 Still need help?