You can export all the articles on your site as a PDF for printing and sharing when you cannot send someone a link to your site using the following steps:
Enable Edit Mode
Click the edit button circle that appears in the bottom left corner of your browser screen when you are logged in and viewing your portfolio.

Navigate to Settings
Click on "Settings" in the sidebar to view all of the various settings related to your portfolio.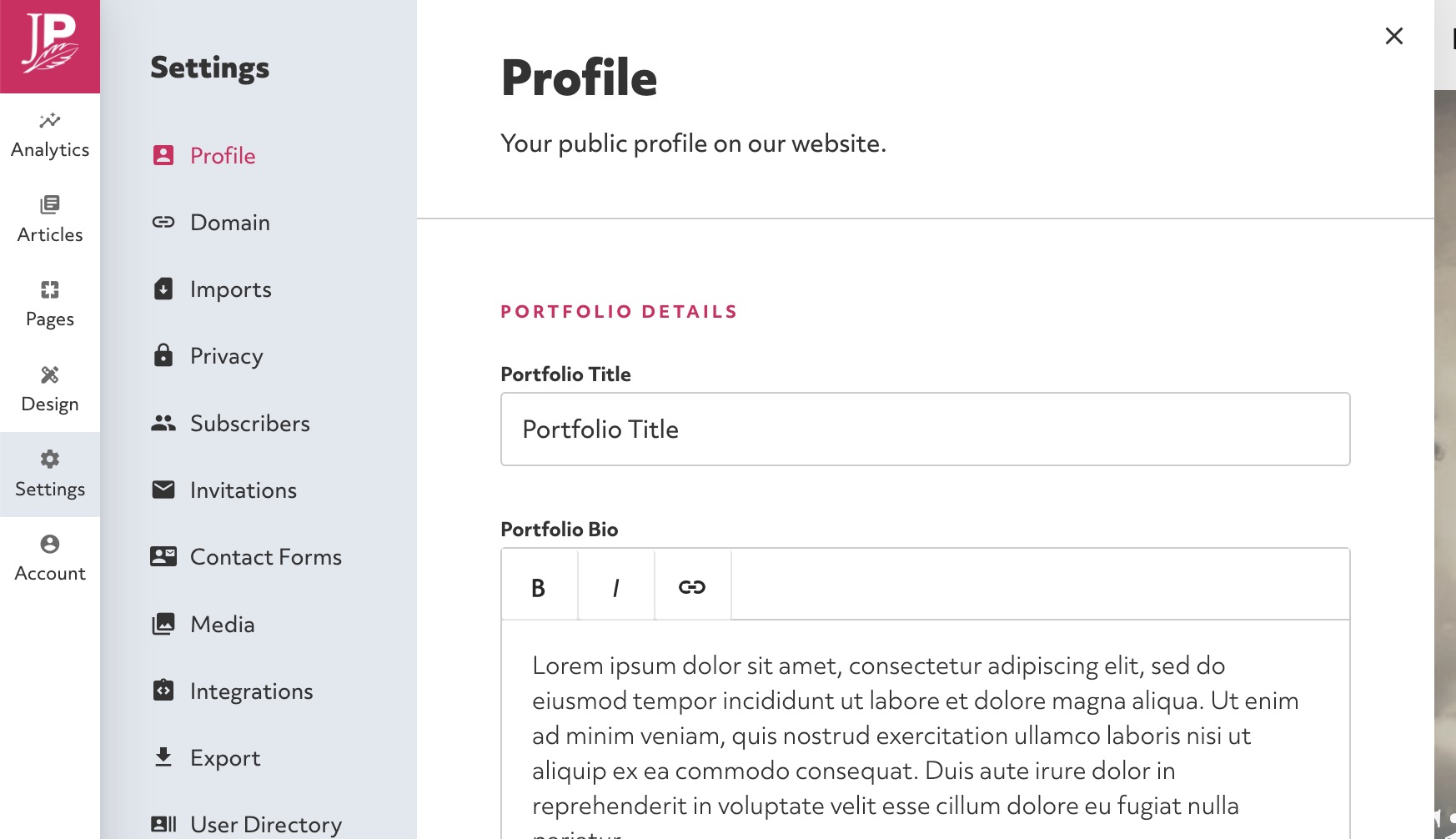 Select 'Export'
Click "Export" in the left sidebar.
Click the 'Export as PDF' button
Here you can configure the settings for the Export such as the colour what is included and which articles are used.
To export specific articles first assign them to a block and set the correct order before selecting that block when you do th export.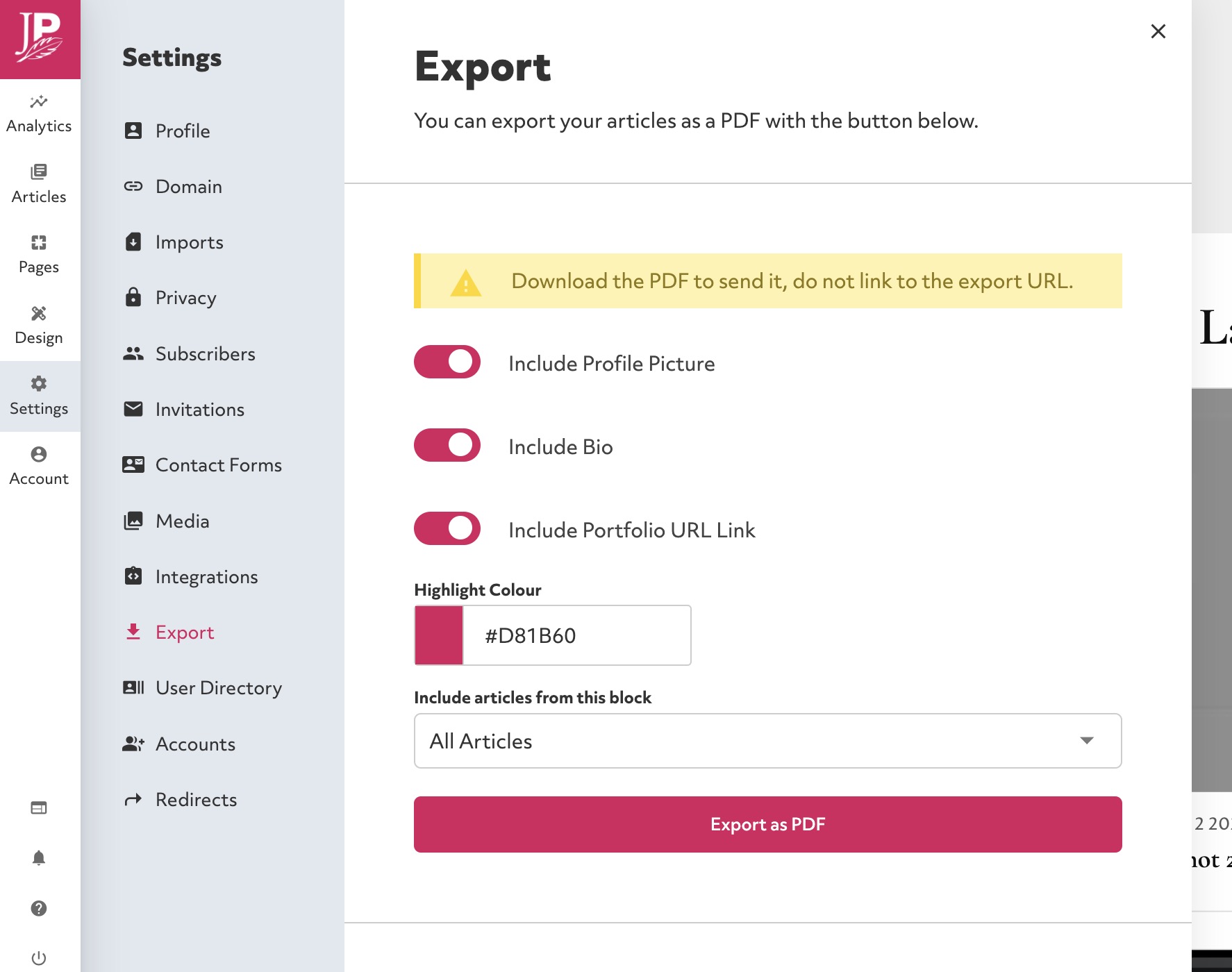 Still need help?