You can change the order pages appaer in your navigation:
Enable Edit Mode
Click the edit button circle that appears in the bottom left corner of your browser screen when you are logged in and viewing your portfolio.

Navigate to Pages
Click on "Pages" in the sidebar to view all of your pages or click "Manage Pages" on your header or sidebar navigation block.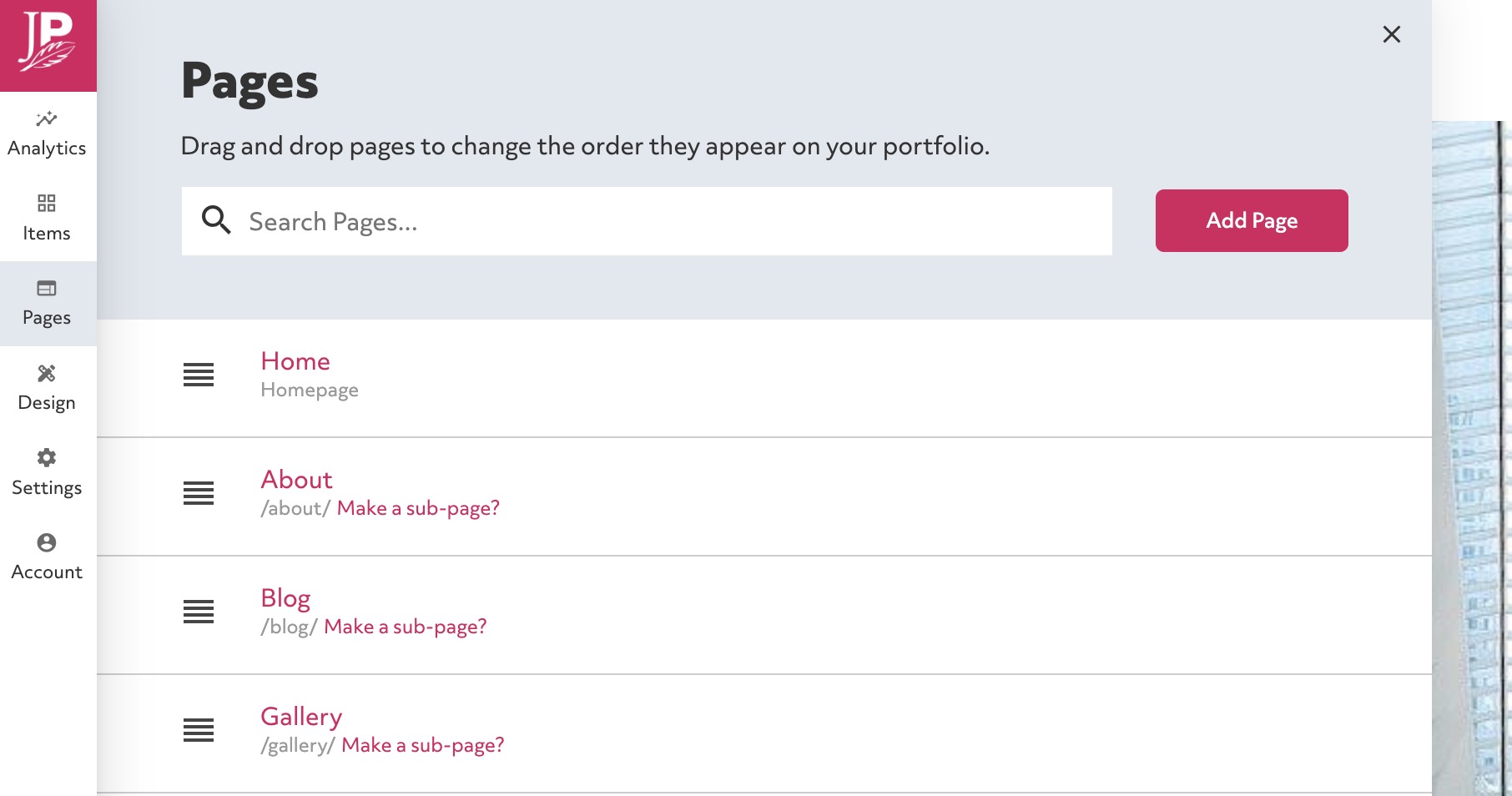 Drag and drop to re-order your pages
Click on the three bar drag icon to the left of the portfolio name and drag and drop the pages into the order you want them to appear. Changes will save automatically.
You can click "Make a sub-page" under a page to make it appear in a dropdown under the page above.
Still need help?