You can link to specific sections on your site via each sections unique link. This allows you to add shortcuts to your navigation which is particularly helpful if you are looking to create a single-page portfolio. When a visitor clicks on a section link they will jump to the relevant part of your page. You can also use section links on buttons, link blocks and as ordinary links in text.
First you need to find the section link for the section you want to link to. This link contains the section ID which won't change if you re-order sections so that your page links will continue working even if you make changes.
You can find a section's link by entering edit mode, clicking "Edit" on a section and then clicking the "Advanced" tab. The section link is at the bottom and will be copied to your clipboard if you click on it.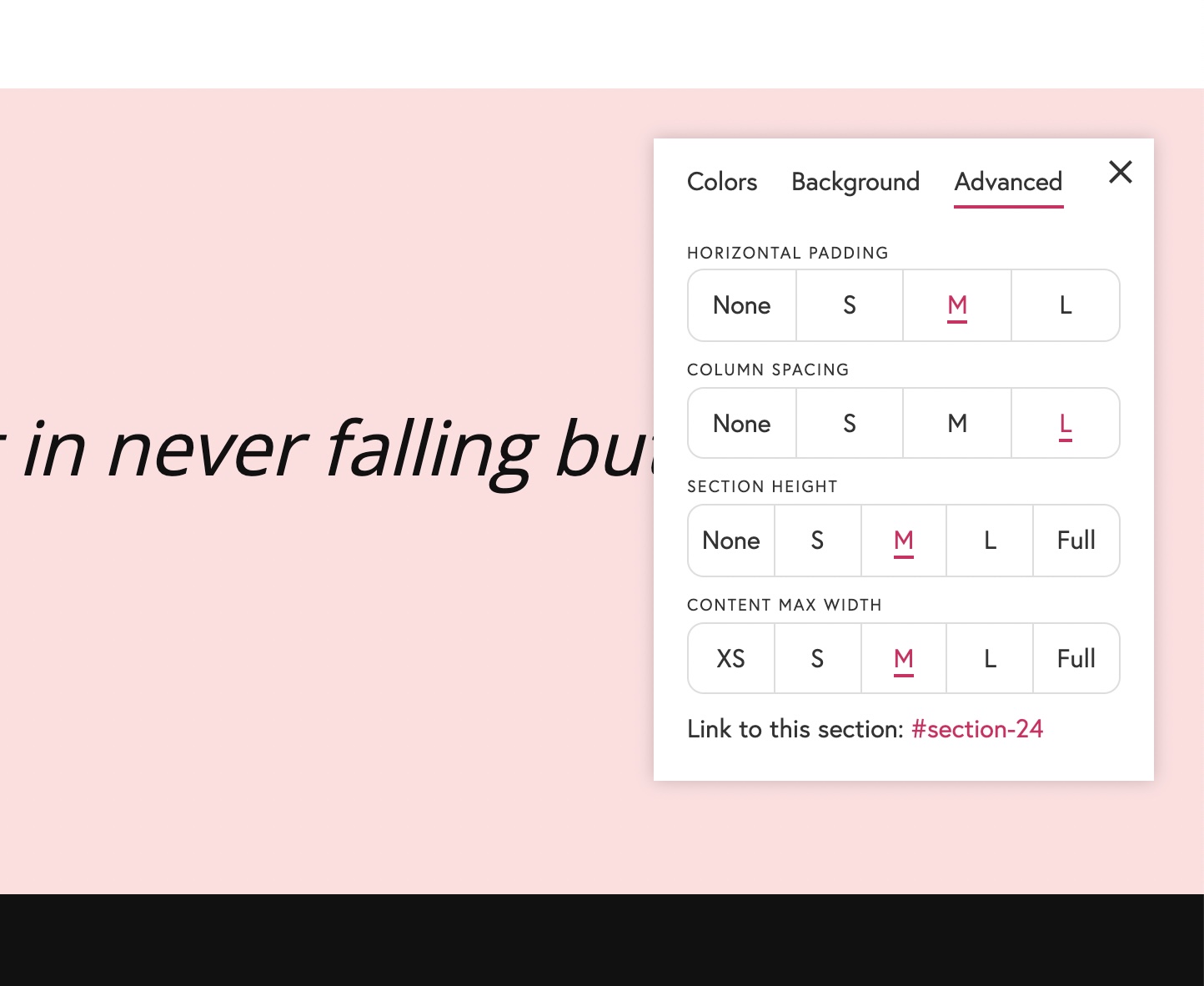 Once you have your section link you can add a new item to your navigation with these instructions:
Enable Edit Mode
Click the edit button circle that appears in the bottom left corner of your browser screen when you are logged in and viewing your portfolio.

Navigate to Pages
Click on "Pages" in the sidebar to view all of your pages or click "Manage Pages" on your header or sidebar navigation block.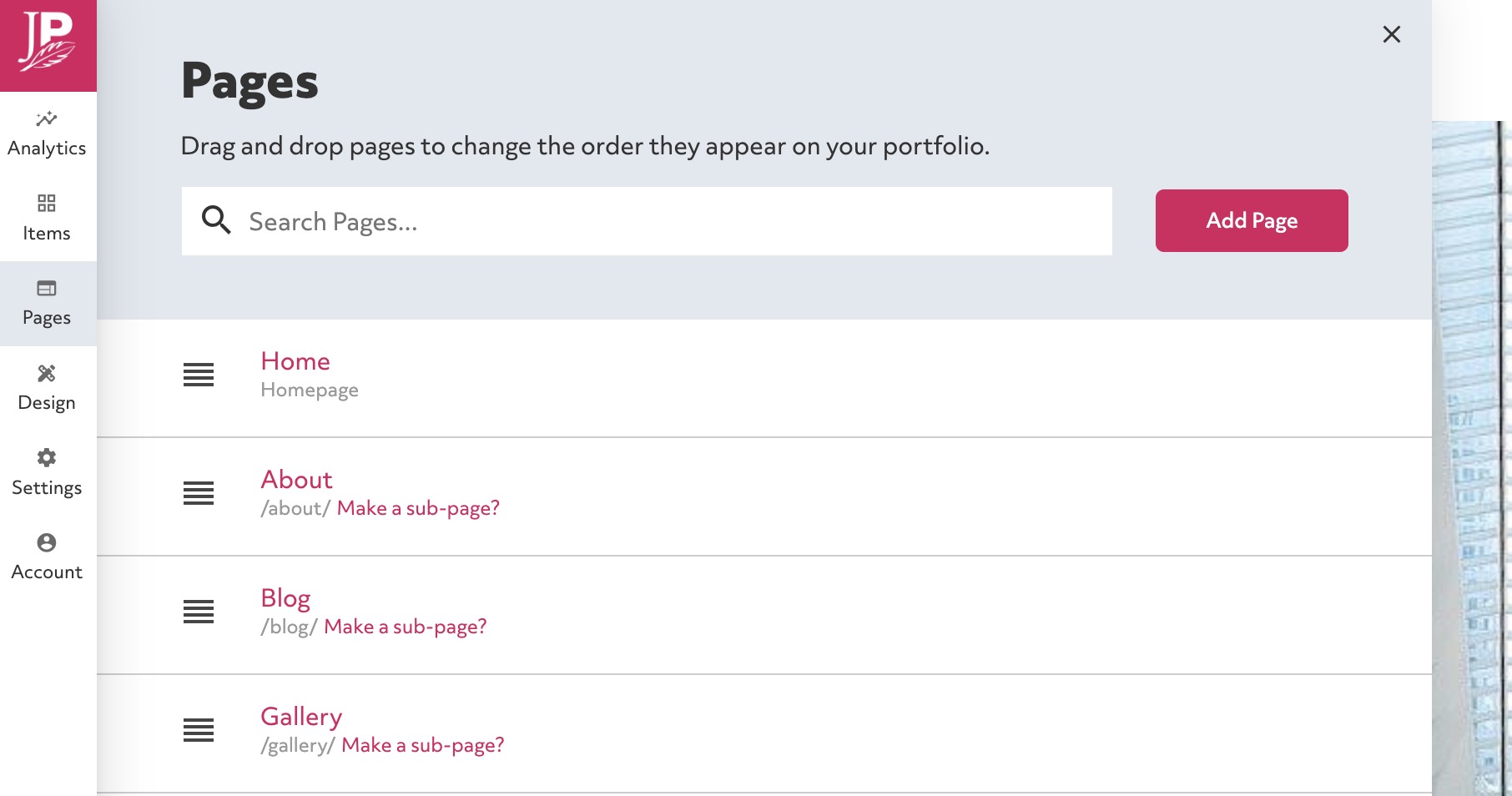 Click 'Add Page'
Click the "Add Page" button in the top right of the pane.
Set the Page Type to be 'Link to Section'
Fill in the page details
Paste in the section link into the "Section to link to" field.
Click "Add Page" when done.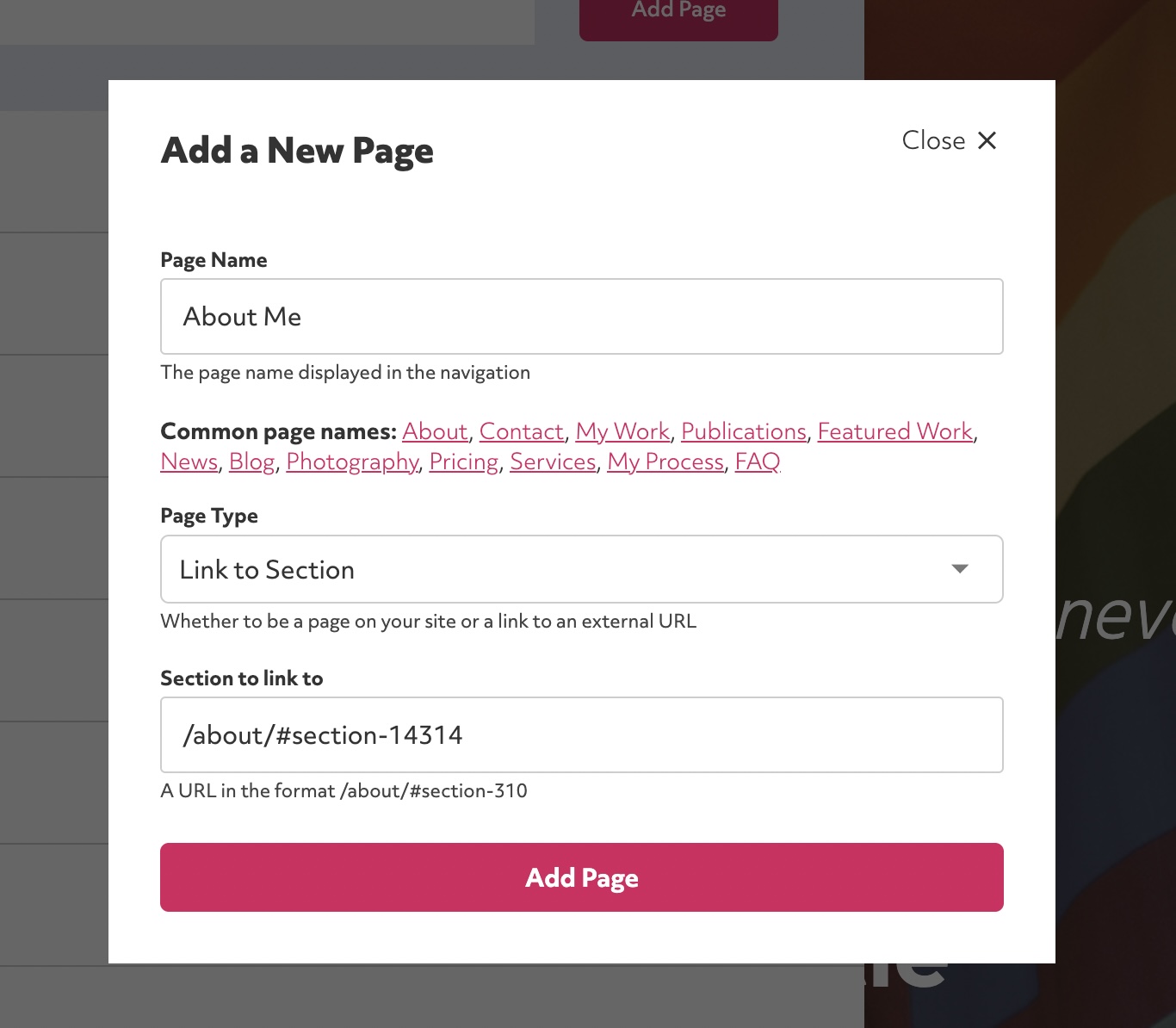 Still need help?