Enable Edit Mode
Click the edit button circle that appears in the bottom left corner of your browser screen when you are logged in and viewing your portfolio.

Enter the navigation settings
If you have a header (top navigation bar) click edit header like so when you hover on the header:

If you have a sidebar (side navigation bar with profile details) click edit sidebar like so when you hover on the sidebar: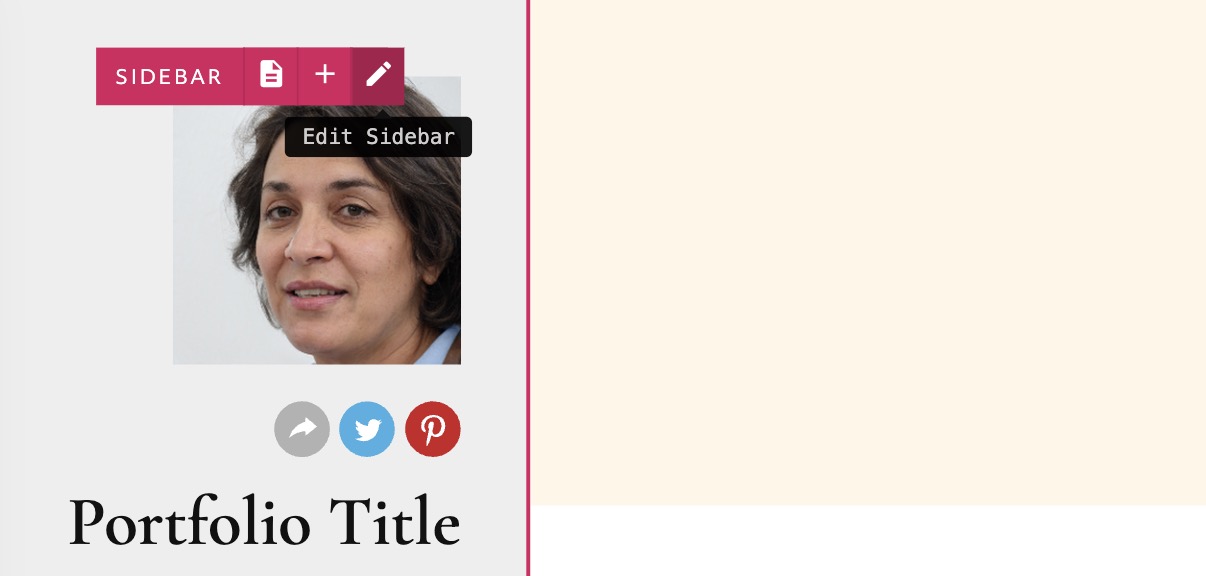 Edit the settings
You can toggle between a header and a sidebar using the first switch.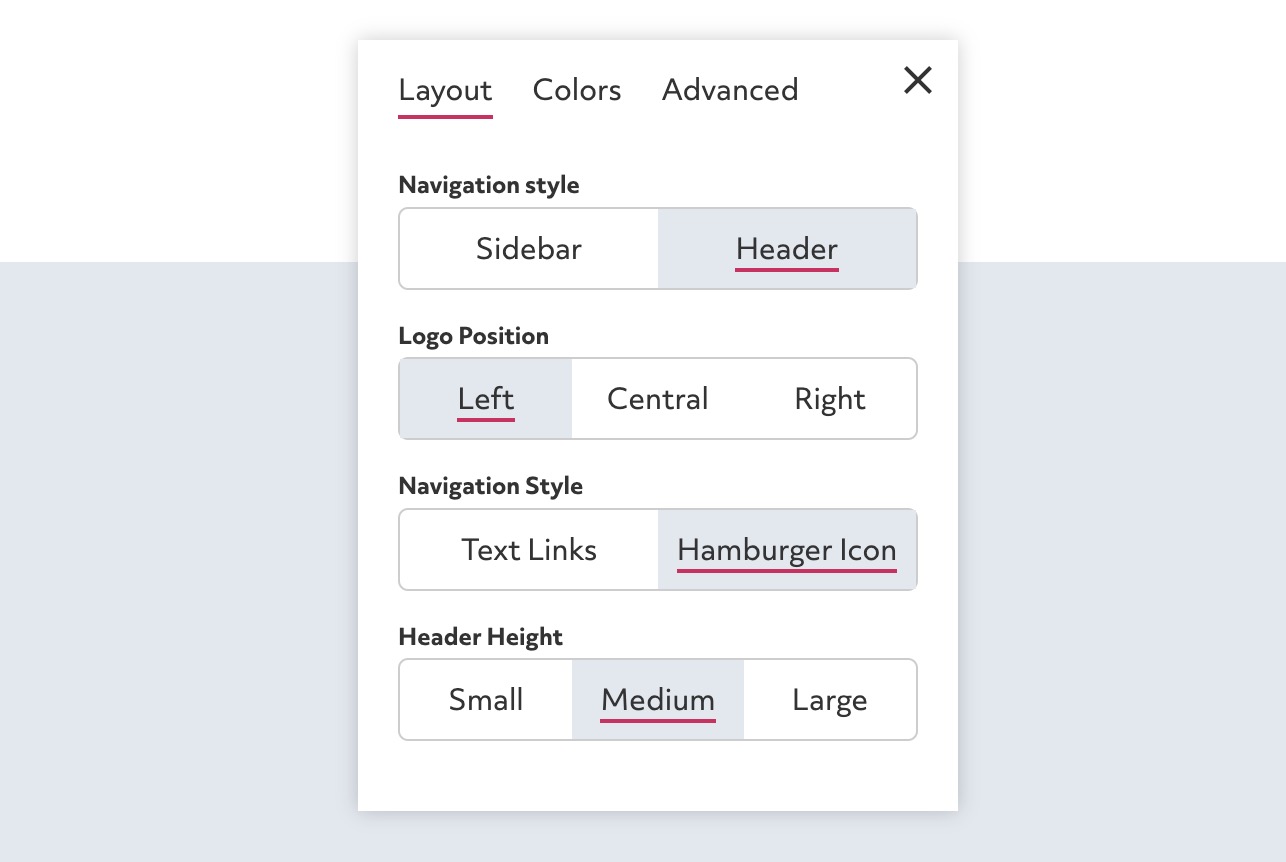 You can also find settings of the sidebar/header width/height, alignmnet, navigation style and more. Click the 'Colors' tab to customise the color of the background. On the sidebar you can also add a background image.
Click 'Advanced' to customise more options such as your social icons.
Still need help?