Enable Edit Mode
Click the edit button circle that appears in the bottom left corner of your browser screen when you are logged in and viewing your portfolio.

Navigate to Settings
Click on "Settings" in the sidebar to view all of the various settings related to your portfolio.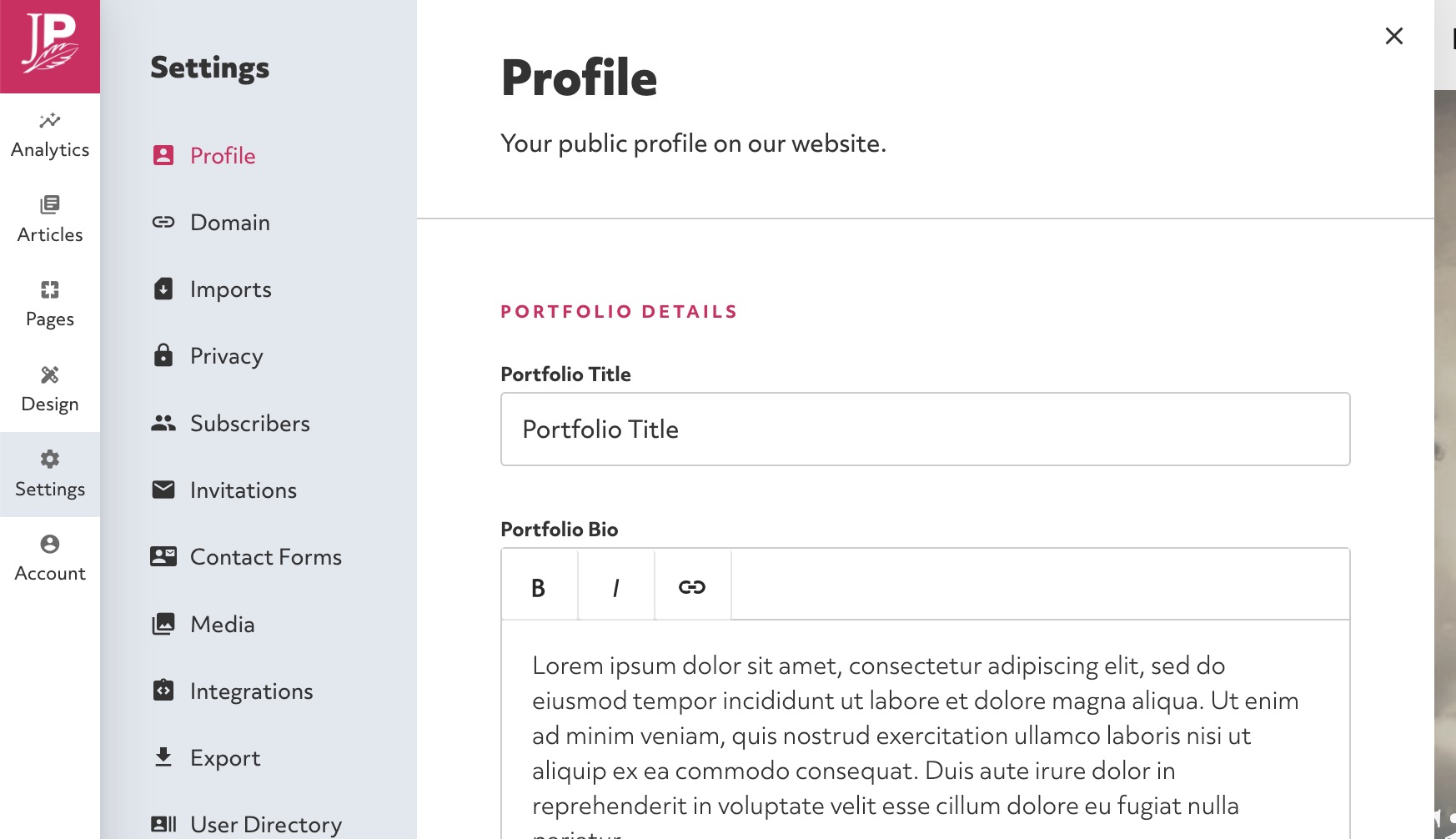 Click 'Domain' in the sidebar
Upload your new Favicon
Upload a new Favicon using the file field.
Your file should be a 32px x 32px PNG file. Remember that the icon is displayed very small so keep it very minimal.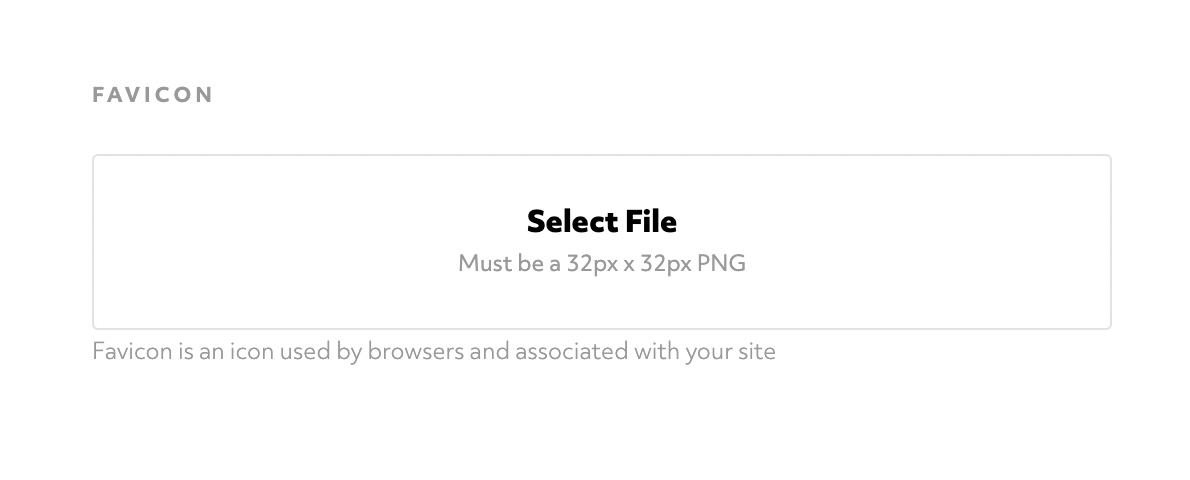 Still need help?