Every now and then you might want to change the look of your portfolio. Perhaps you have more content so need a more organised navigation. Or perhaps you want to add a bold image to your home page. With Journo Portfolio themes you can edit the look of your home page with one click - but note that any content and text on your current home page will be deleted.
First make sure that any content you want to transfer to your new home page is saved. Have your profile picture and any text you want to keep saved in a folder where you can access them easily.
Enable Edit Mode
Click the edit button circle that appears in the bottom left corner of your browser screen when you are logged in and viewing your portfolio.

Navigate to Design
Click on "Design" in the sidebar to view the design-related settings for your portfolio.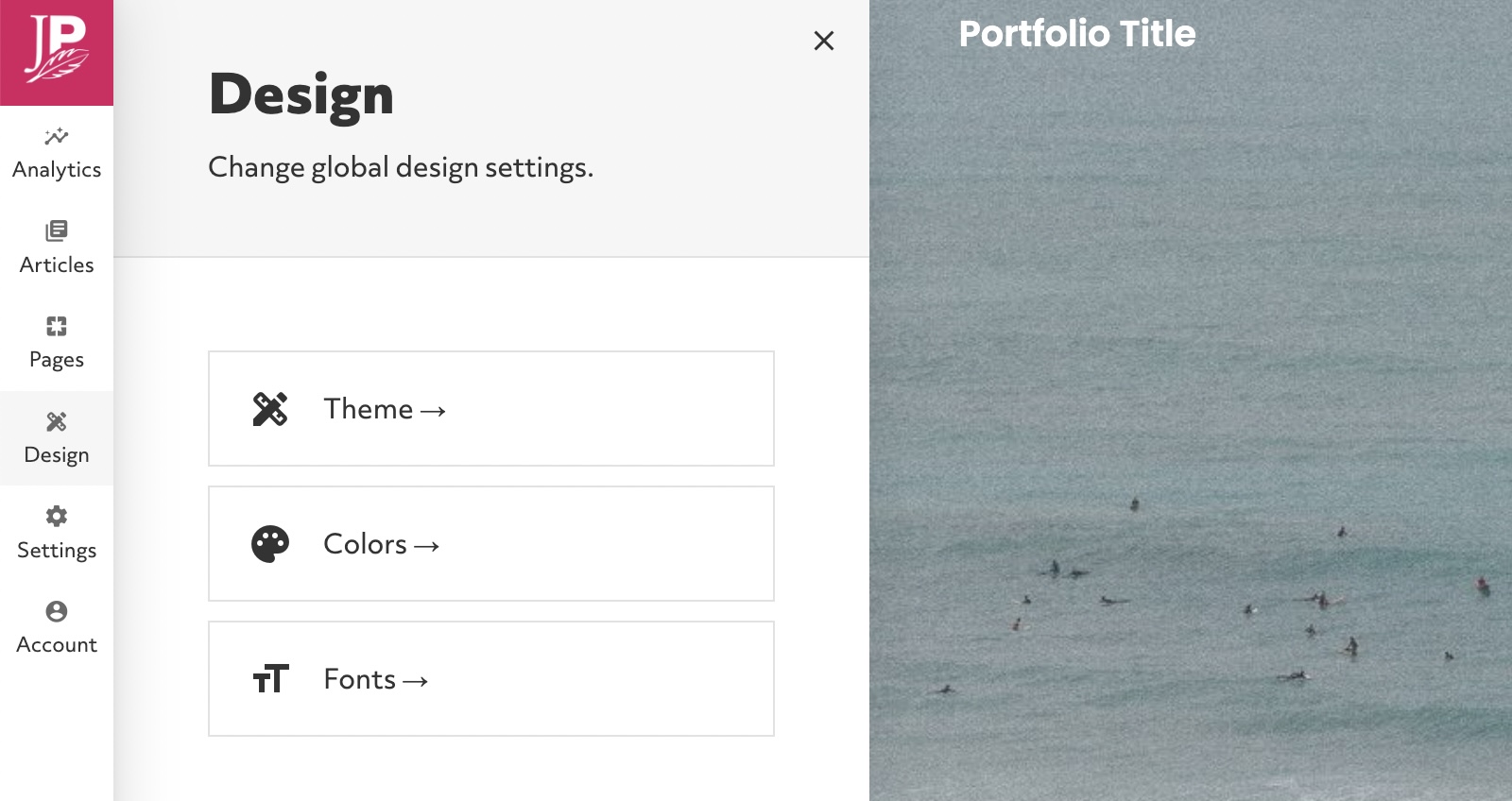 Click 'Themes'
Click on Themes to go to the Themes page and see available themes
Install a new theme
Browse the available themes and choose to either preview a theme or install it by hovering over it and clicking the button.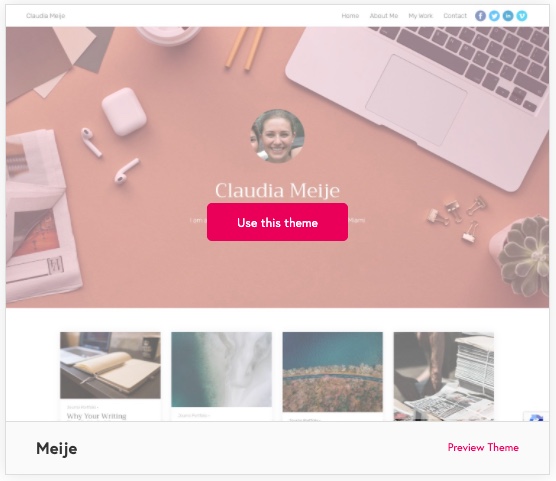 This is a quick way to change the look of your home page, but your other pages are also customisable. Look through our support articles for ways to add sections and blocks to your existing pages.
Still need help?