To add or change the background image on a section:
Enable Edit Mode
Click the edit button circle that appears in the bottom left corner of your browser screen when you are logged in and viewing your portfolio.

Hover on a section
Move your cursor over the section you want to delete, the settings pane for the section should appear in the top right corner.
Click the edit section icon
Click the edit section icon on the section settings pane in the top right corner.

Click the 'Background' tab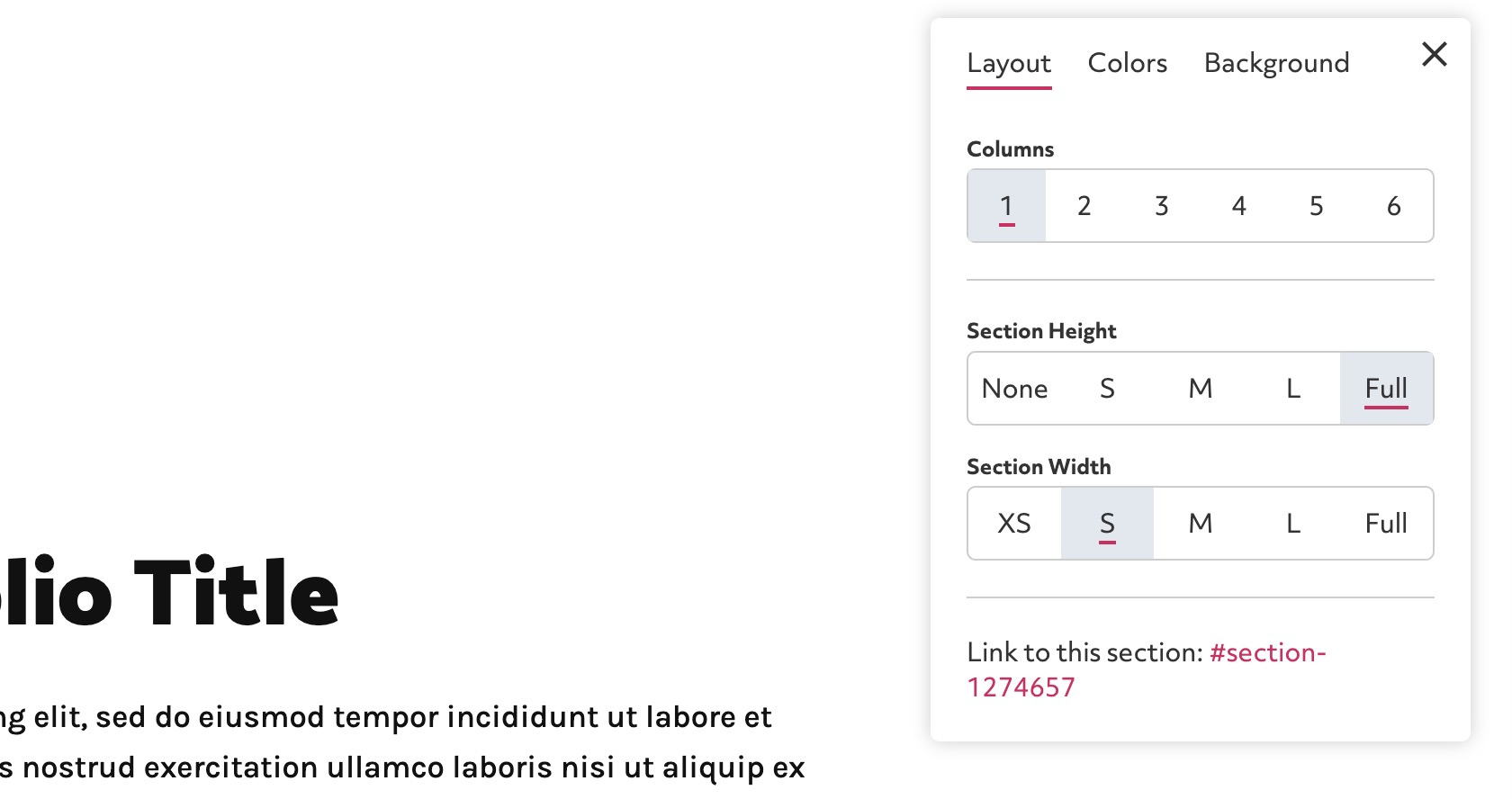 Change/seclect the image
Click to add an image to select a new image. You can then select an image from your library, upload a new image or click the 'Pexels' tab to search for an image from Pexels image service.

Of if there is already an image click "Change" when you hover on the image. To remove the backgorund click "Or remove this image?".

Customise the overlay
You can add an overlay to make content more legible. To do so adjust the "Background color" field and then set the "Overlay Transparency".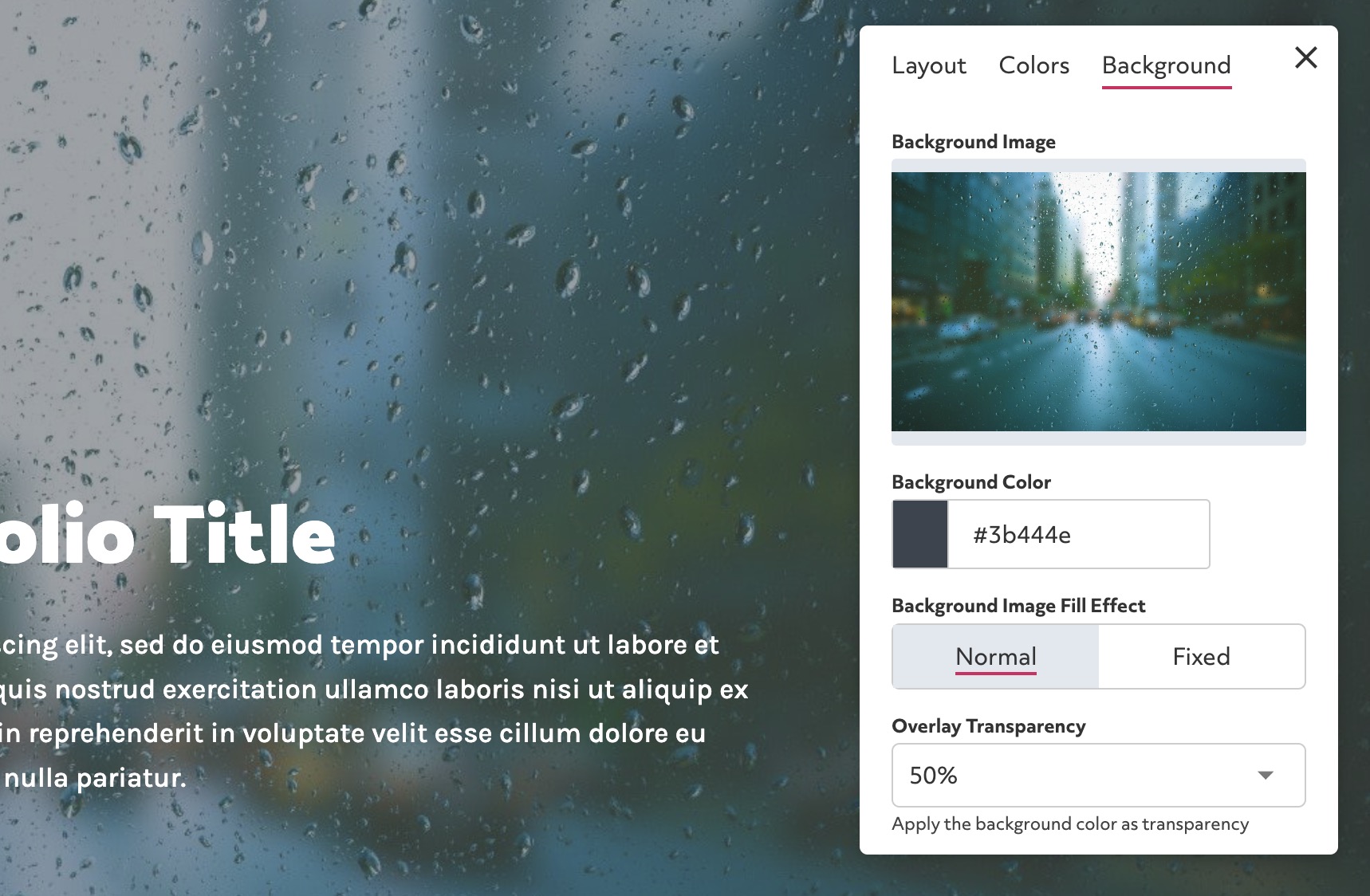 Still need help?