Changing Your Portfolio Home Page
Your home page is the first page people see when they view your portfolio and is what people see at the root of your domain. As you add new pages they will appear in your portfolio. You might decide to change one of the new pages you've added to be your home page.
Setting the home page doesn't affect the order of pages. To change the order pages appear in your navigation read this article.
1. Go to Pages
Click on the 'Pages' tab on the left, and then click on the page you want to be your new home page.
2. Set page as home
Select the check box to set the page as the home page in the right hand column.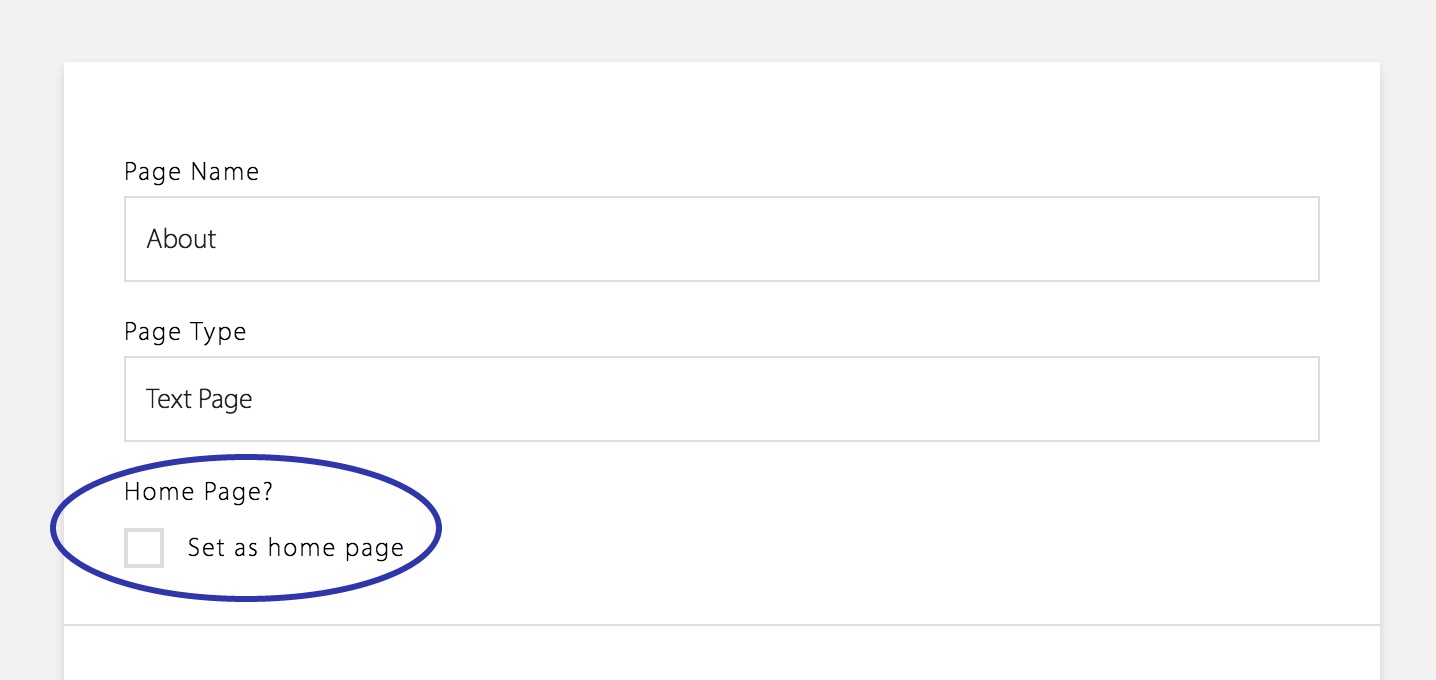 3. Save the page
Click 'Save Page' in the top right-hand corner to save your changes and this page should have been set as the default home page.
Still need help?