If you have a subscribe form on your portfolio, visitors to your site will be able to sign up for email updates. We will send them a weekly update of everything that is new on your portfolio each week, and only on the weeks that you have added new content.
Enable Edit Mode
Click the edit button circle that appears in the bottom left corner of your browser screen when you are logged in and viewing your portfolio.

Navigate to Settings
Click on "Settings" in the sidebar to view all of the various settings related to your portfolio.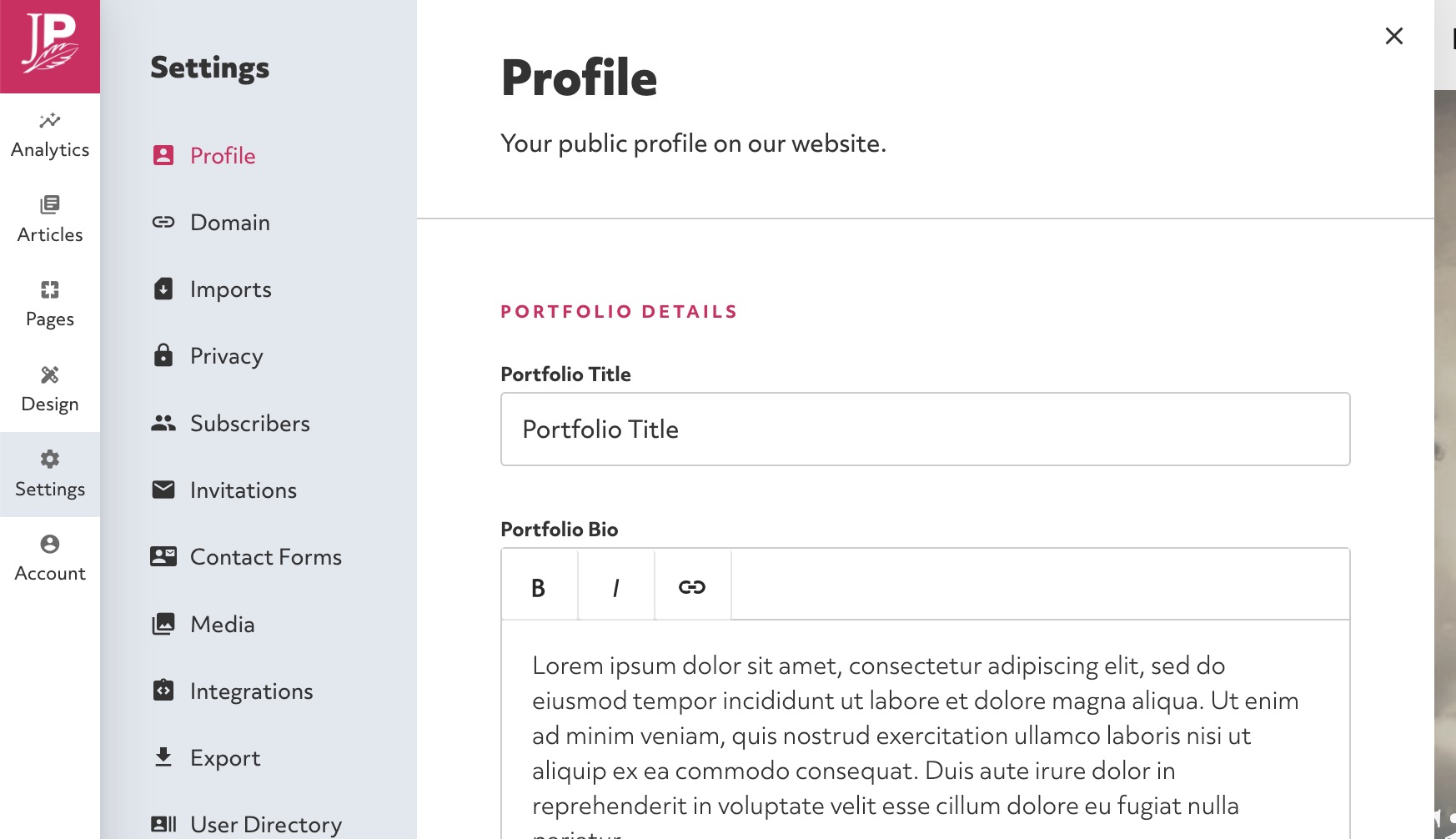 Select Subscribers
Click the subscribers heading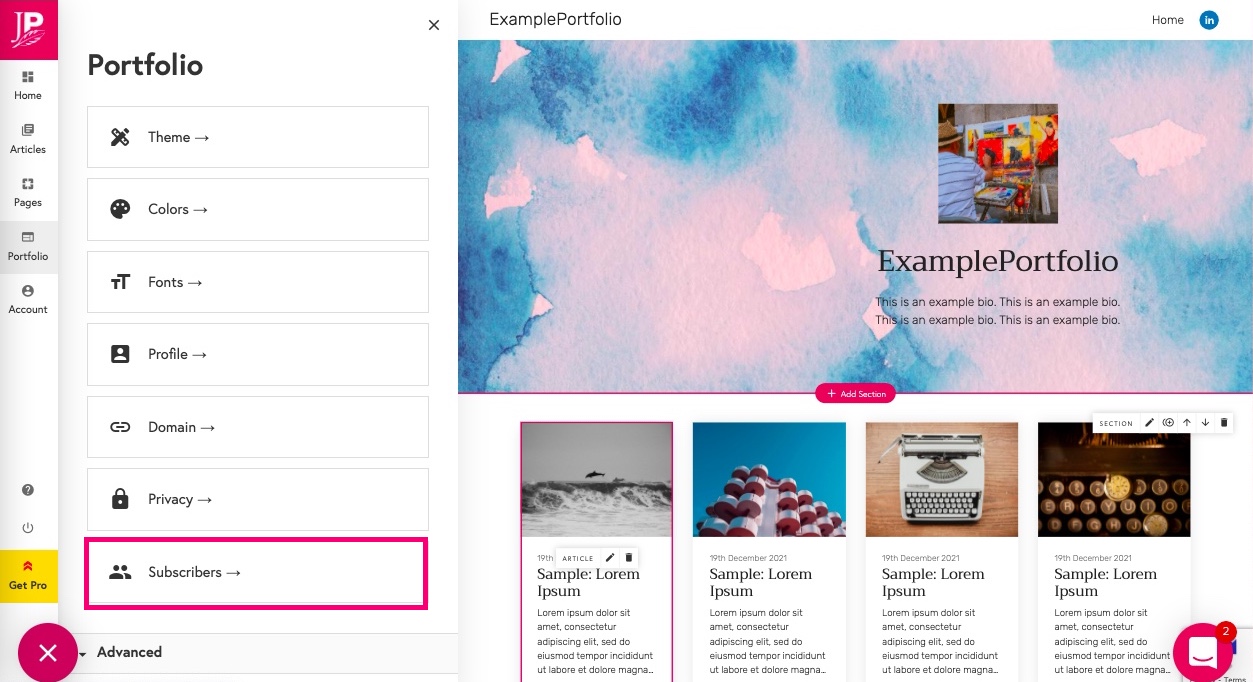 Select or De-select the subscribers option
Here you can choose whether to turn your subscribers feature on or off and also view and manage all your subscribers.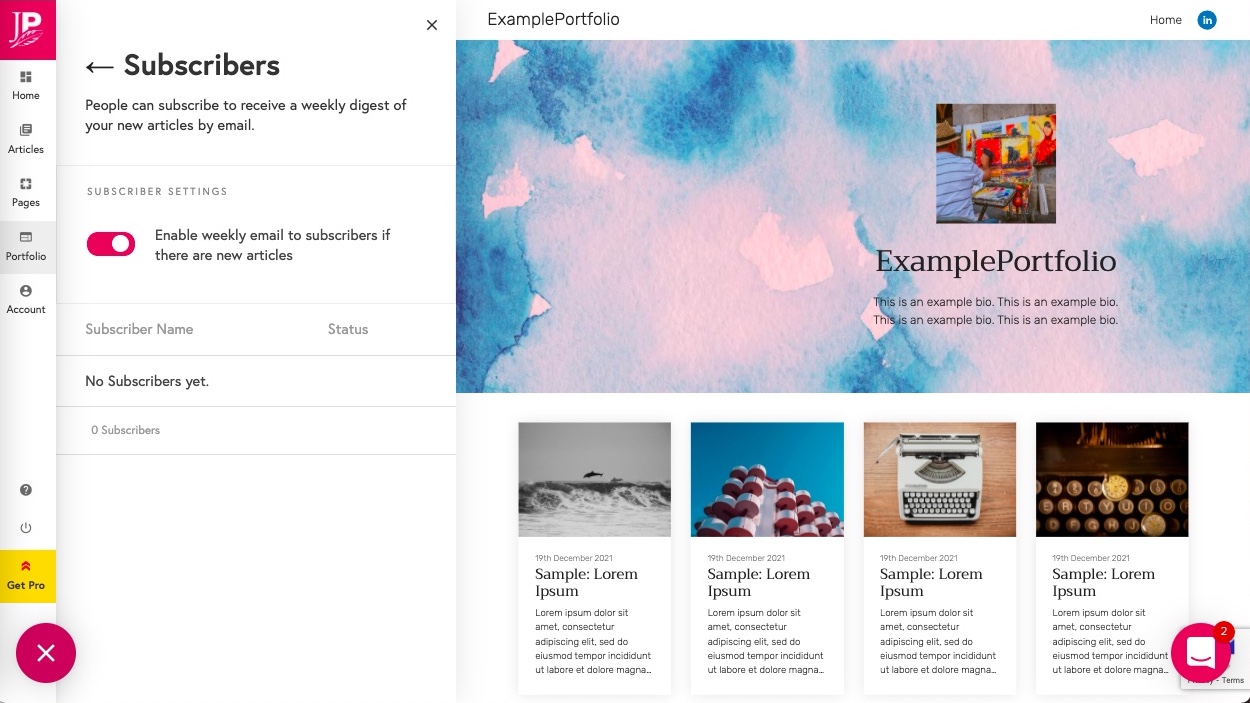 Still need help?