Configuring a GoDaddy domain to work with Journo Portfolio
To use your own domain with Journo Portfolio you must have a Pro account.
If your existing domain is registered with GoDaddy follow the below instructions to get it working with your portfolio.
Login and choose to manage domains
Login to your GoDaddy account and click 'Manage' on the dashboard next to domains.

Go to the DNS settings
On the domain view click the cog icon top right and click to go to the DNS settings.
Turn off forwarding
Delete any forwarding setup under the forwarding section.
Add/Edit CNAME records
Delete any existing 'CNAME' or 'A' records with a host of 'www'.
Then add a new record with type 'CNAME', host 'www' and points to of 'www.journoportfolio.com', then click save.

Add an A record
Lastly, we need to add an A record with "name" of "@" and a value of 139.59.202.84
The final result should look something like this. This CNAME and A records should be the only records and should match exactly: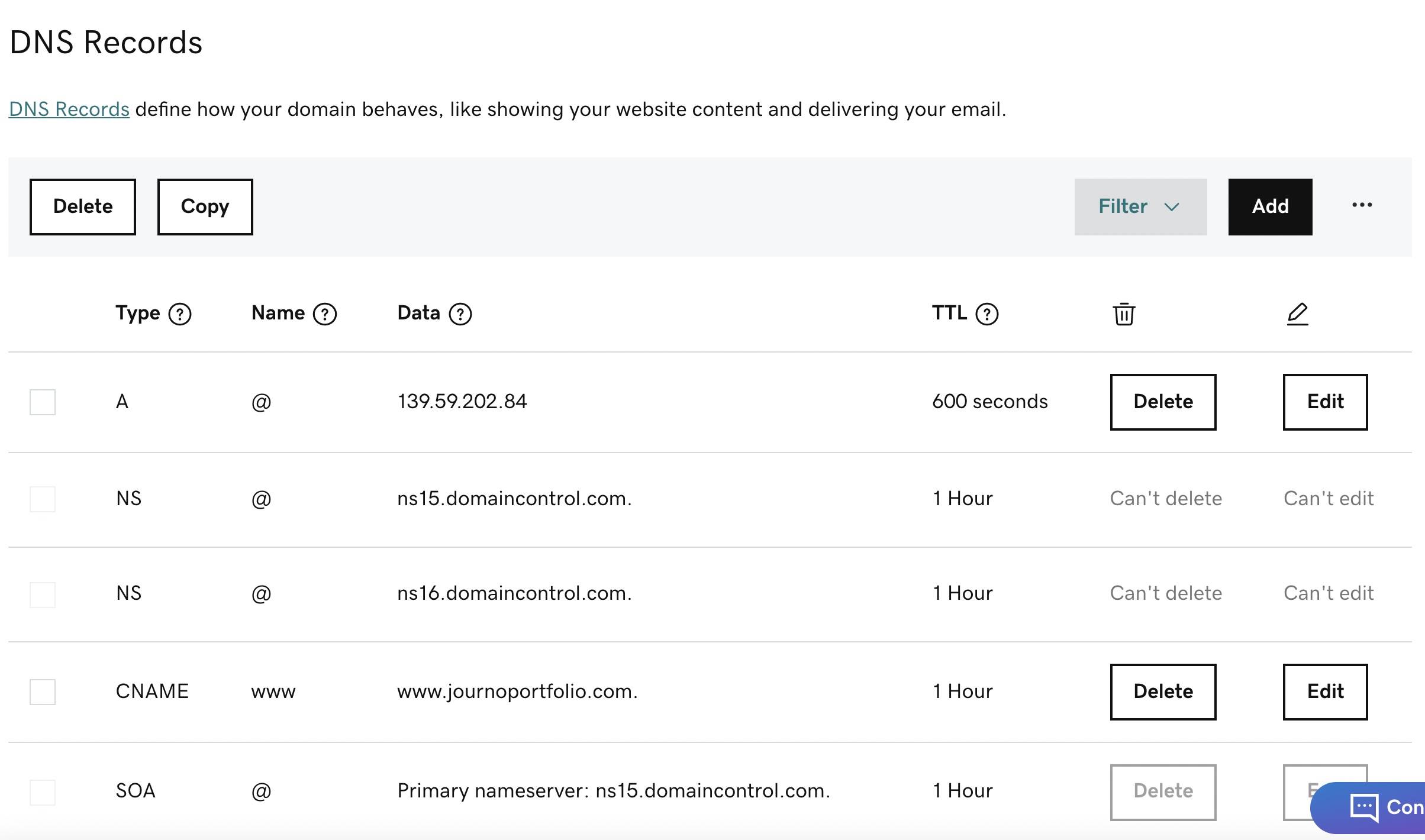 Leave it a few hours for the domain settings to propagate and then visit your domain and it should be working on your portfolio.
Still need help?