Configuring a GoDaddy domain to work with Journo Portfolio
To use your own domain with Journo Portfolio you must have a Pro account.
If your existing domain is registered with GoDaddy follow the below instructions to get it working with your portfolio.
1. Login and choose to manage domains
Login to your GoDaddy account and click 'Manage' on the dashboard next to domains.

2. Go to the DNS settings
On the domain view click the cog icon top right and click to go to the DNS settings.
3. Add/Edit CNAME record
Delete any existing 'CNAME' or 'A' records with a host of 'www'.
Then add a new record with type 'CNAME', host 'www' and points to of 'www.journoportfolio.com', then click save.

4. Add a redirect from non-www to www
Lastly, we need to configure a forwarder to forward yourdomain.com to www.yourdomain.com which will point at your site.
To do this add a 'Domain Forwarder' at the bottom of the page, ensuring you enter the redirect-to URL as your domain name including 'www.'.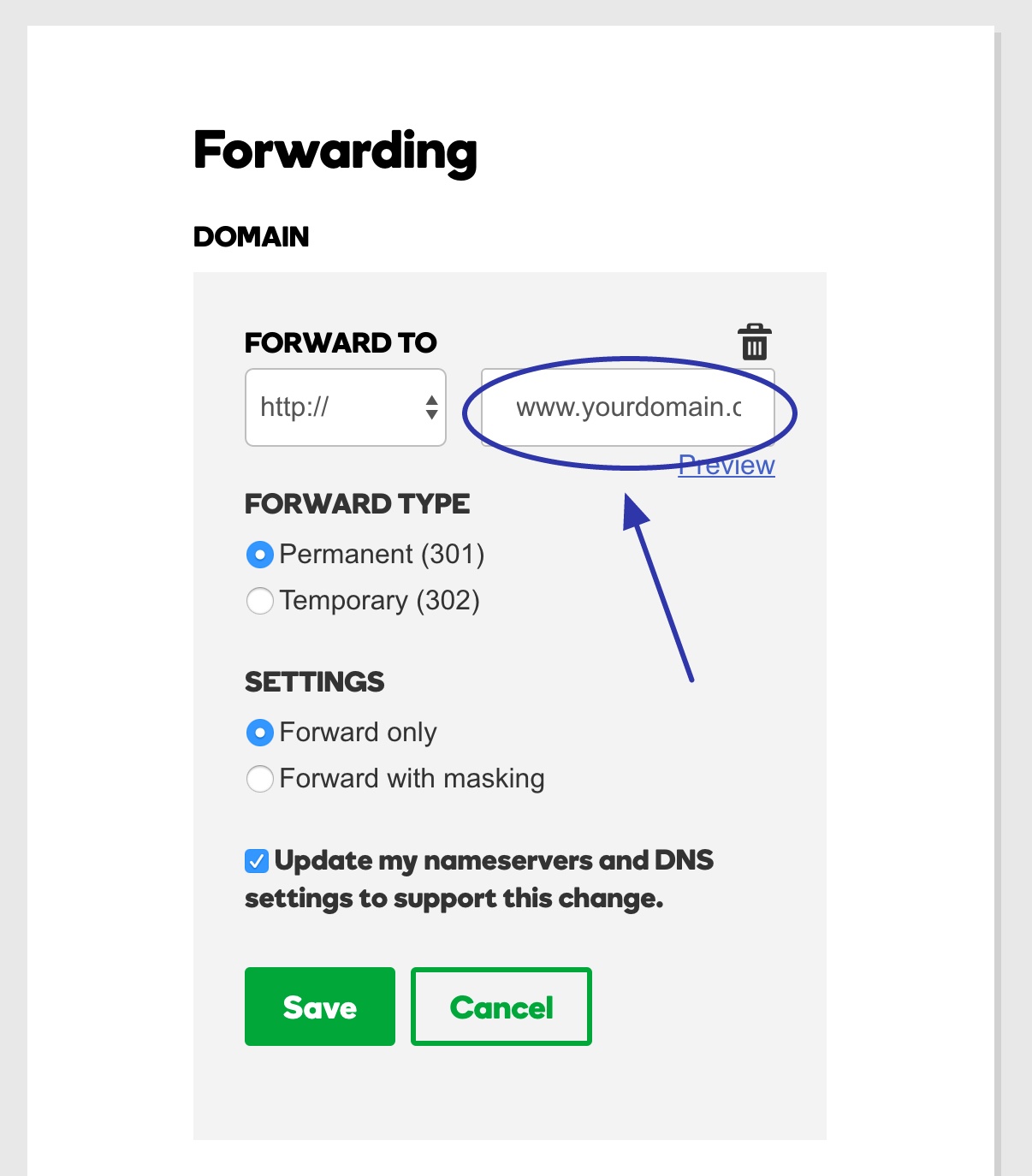 Leave it a few hours for the domain settings to propagate and then visit your domain and it should be working on your portfolio.
Still need help?