Configuring your email account with Gmail
The below instructions only work for custom emails setup via Journo Portfolio with custom domains registered with us. Email accounts setup for custom domains through Journo Portfolio can be used through a webmail or any other mail client such as Apple Mail, Gmail and others.
Login to your Gmail account and navigate to the settings: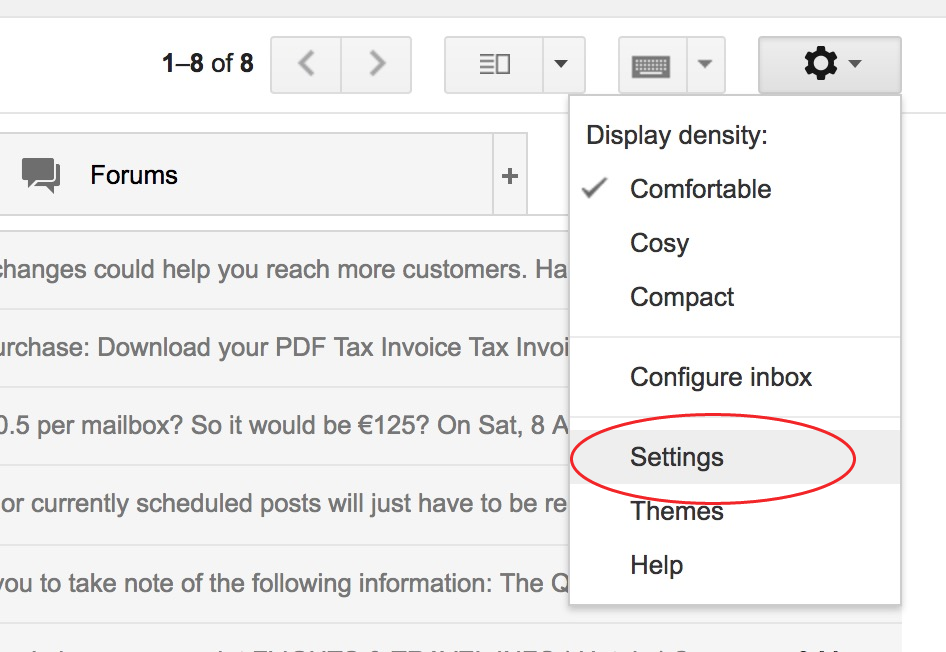 Go to 'Accounts and Import' and click 'Add an email account under 'Other accounts':

Configure POP settings
Next you must enter your new email address (normally yourname at yourdomain.com) and then click next, choose 'POP' when asked, then fill in the following details:
Username: Your custom email address
Password: Supplied by us
POP Server: pop.cbsolt.net
Port: 995
Tick 'Leave a copy of messages on server' and 'Always use SSL'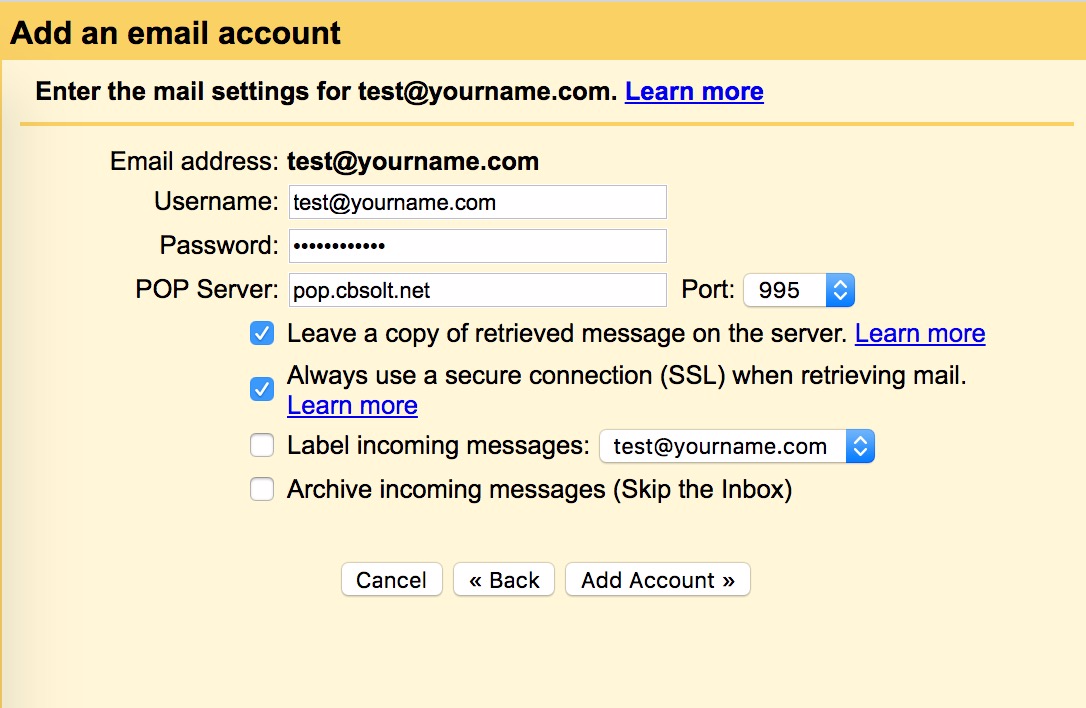 Configure SMTP for receiving
Enter the following SMTP details when requested:
SMTP Server: smtp.cbsolt.net
Port: 465
Username: Your custom email address
Password: Your password supplied by us
Click 'Add Account'. You will be sent an email you should receive shortly to approve sending from that address.
You should now receive emails in this Gmail account and be able to reply from a choice of emails.
Still need help?