Configuring your email account with Apple Mail
The below instructions only work for custom emails setup via Journo Portfolio with custom domains registered with us. Email accounts setup for custom domains through Journo Portfolio can be used through a webmail or any other mail client such as Apple Mail, Gmail and others.
Open apple mail and click "Add Account" under 'Mail':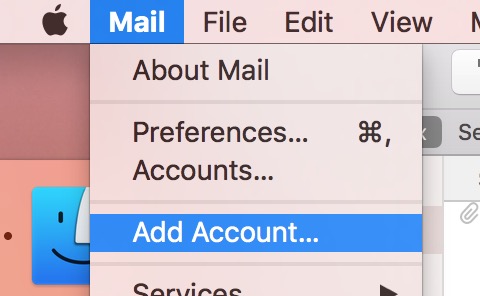 Click 'Other Mail Account' and click 'Continue':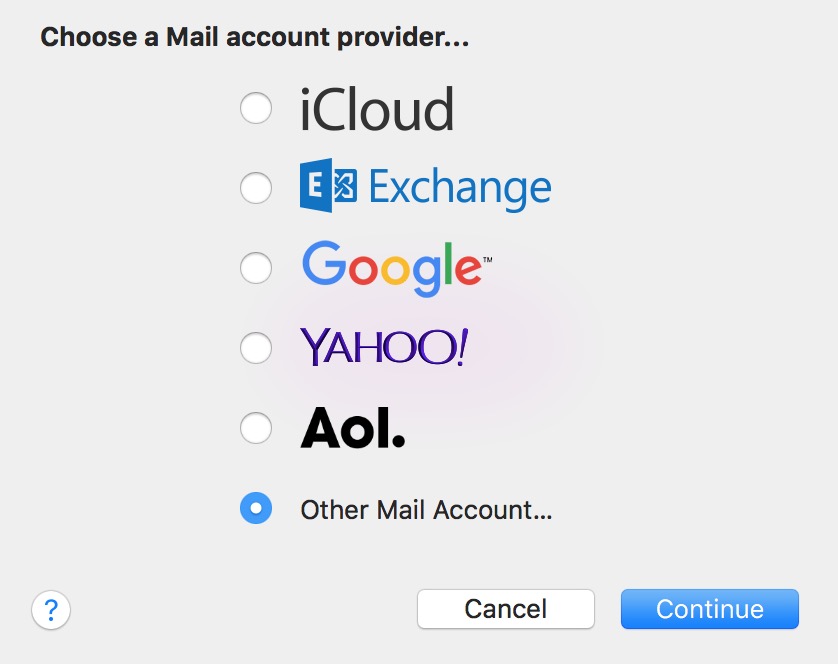 Enter your name, the email address that has been setup and your account password: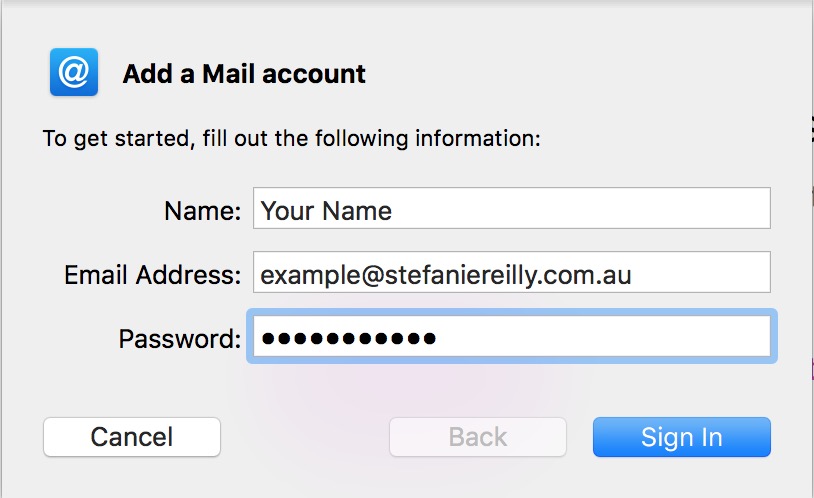 The login will fail, because we need to manually set the incoming mail server to 'imap.cbsolt.net' and the outgoing mail server to 'smtp.cbsolt.net':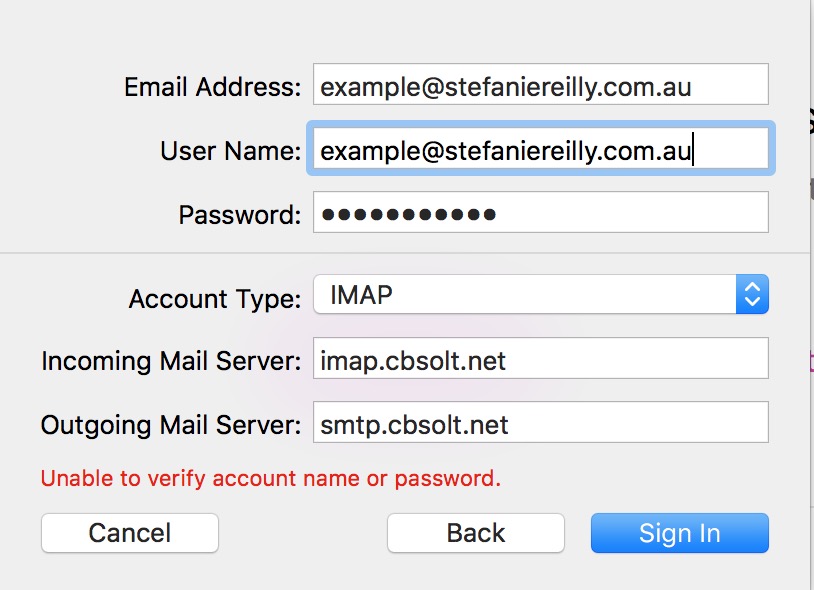 Clicking 'Sign In' should now work.
Still need help?